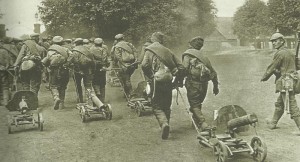 Diary for Thursday, August 5, 1915:
Eastern Front
GERMANS ENTER WARSAW. German Tenth Army attacks Kovno (until August 17), but repulsed on August 8 and 9. Austrian Fourth Army wins Battle of Lubartow until August 8, north of Lublin.
Western Front
French strip frontier fortresses, especially Verdun (300 guns and 128,000 shells) of 2,300 heavy guns (until September 4) and 1.6 million shells to support autumn offensive. ­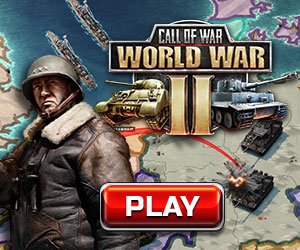 Southern Fronts
General Sarrail made C-in-C French Army of the Orient ostensibly for Gallipoli, but possibly for Salonika.
Middle East
Gallipoli: Sarrail replaces Gouraud as French C-in-C Near East.
Armenia: Turks re-occupy Van; Russians retreat towards Oilman in Persia.
African Fronts
Royal Navy Tanganyika Flotilla reaches Funguvume railhead, Belgian Congo. Begins traction engine journey on August 15, but covers only 30 miles (ca. 48 km) by August 28.
Sea War
Adriatic: Austrian U5 (Trapp) sinks Italian submarine Nereide off Pelagosa island (Italians land 4 guns, 2 MG's and 30 more men on August 9).
Air War
Adriatic: Italian airship captured at Pola.