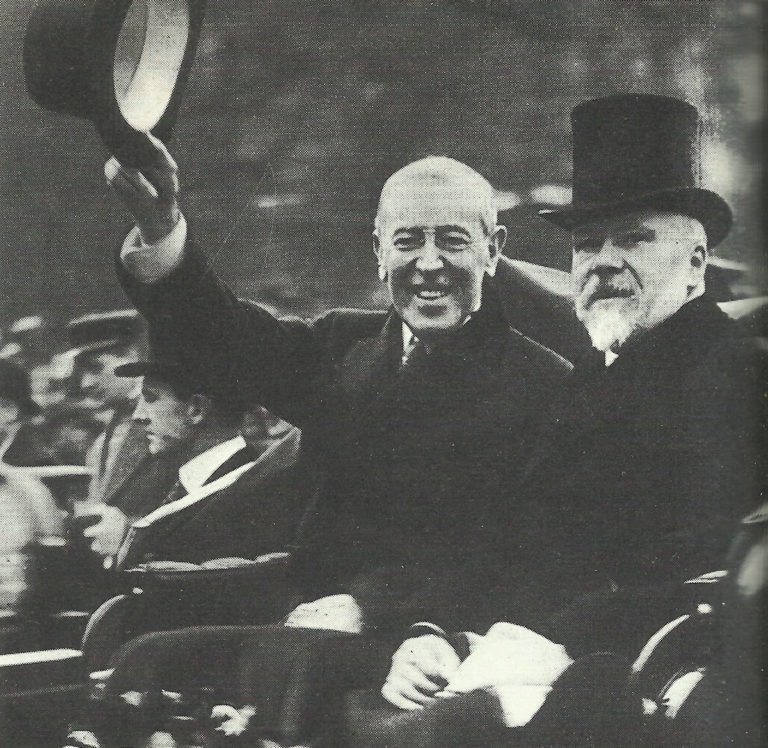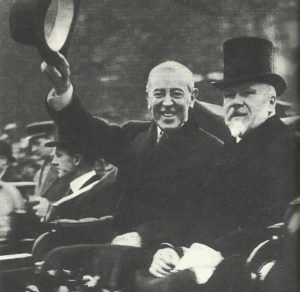 World War One Diary for Friday, December 13, 1918:
Politics
France: President Wilson lands at Brest, arrives Paris on December 14 (receives freedom of city on December 16).
Britain: Lloyd George election press statement backs universal abolition of conscription. Indian Peace Conference delegates arrive in London.
Western Front
PROLONGATION OF THE ARMISTICE until January 17, 1919. British infantry complete occupation of Cologne bridgehead: British 29th and 9th divisions and Canadian Corps follow cavalry across Rhine at Cologne-Bonn. AEF cross Rhine at Koblenz, occupy bridgehead with 3 divisions including 2nd Division crossing at Remagen.
Eastern Front
Estonia: Royal Navy cruisers Cardiff and Caradoc with 5 destroyers shell Red Seventh Army rear at Wesenberg, destroying river frontier bridge; with Estonian guerrillas halt Red march.
Middle East
Yemen – LAST ANGLO-TURK FIGHTING: 2/101st Bombay Grenadiers (sent from Egypt) land and storm Hodeida (until December 14) covered by HM cruisers Juno, Proserpine and AMC Suva. Turk GOC 40th Division escapes to Sana.