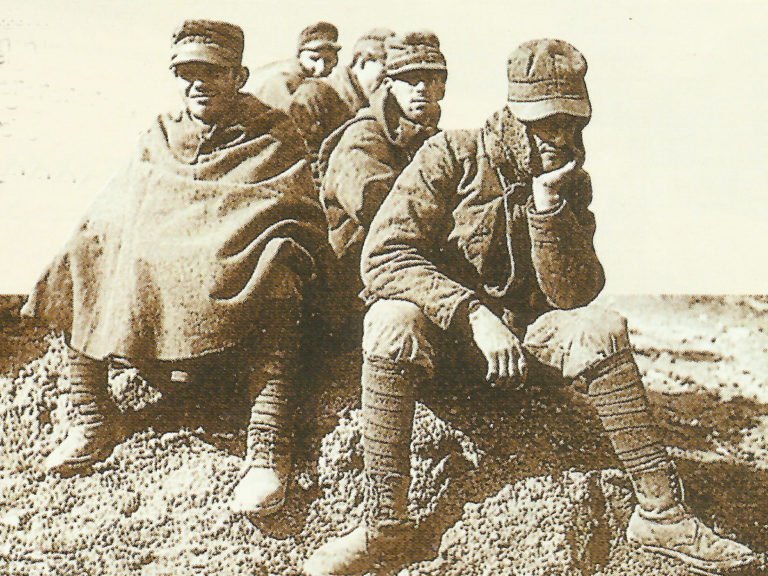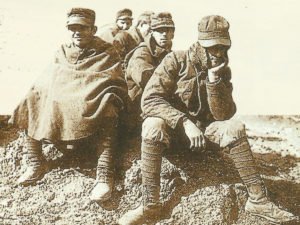 World War One Diary for Friday, December 14, 1917:
Southern Fronts
Piave: Austrian 4th Divison takes Col Captile on Brenta valley side but shell shortage postpones exploitation.
Sea War
Naval Allied Council to be formed (ministers and CNSs).
Ionian Sea: UC-38 (Wendlandt) sinks French cruiser Chateaurenault (10 lives lost, 1162 saved including 985 troops for Salonika) in Gulf of Patras off Cephalonia. UC-38 (also sinker of 36 merchant ships worth 52,525t) then depth charged and sunk by convoy escort destroyers Mameluk and Lansquenet.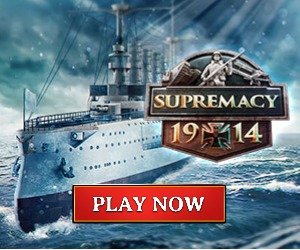 Home Fronts
Turkey: Single members of 'Society for Finding Employ­ment for Women' (c.15,000 members) must marry or lose job (those eligible listed in press see February 9, 1918).
Britain­: Home Office and MI5 decide not to prosecute in 41 subversion cases. Local butter and margarine rationing begins. In December local tea rationing begins (1 1/2 oz per head per week), affects 17.5 million people.