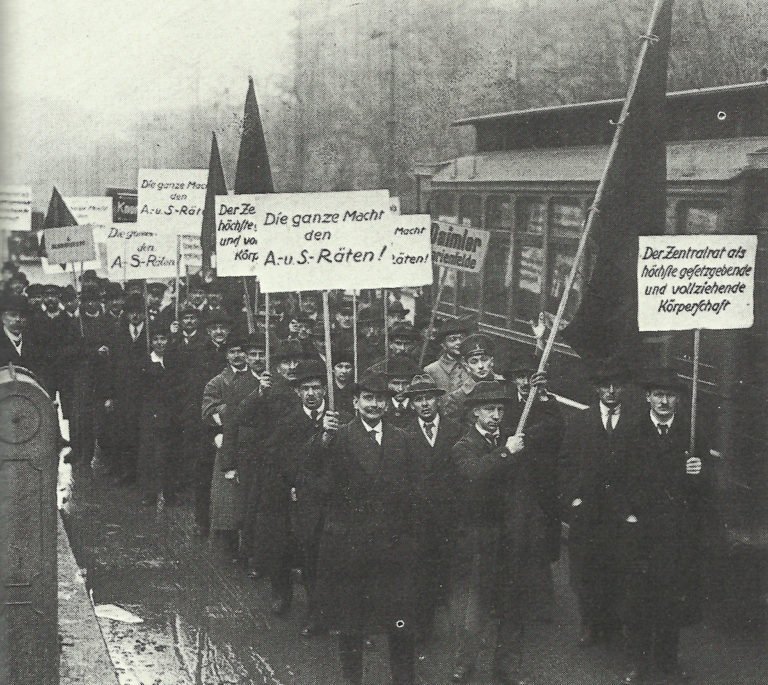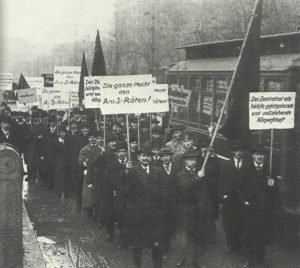 World War One Diary for Wednesday, December 18, 1918:
Home Fronts
Germany: Berlin Conference decides on Ebert Provisional Government pending National Assembly elections (fixed for January 19, 1919).
Britain: Information Ministry abolished. Government to grant up to £10 million for road and bridge repairs. Royal Navy Division ex-PoWs land at Leith. Restrictions on new newspapers and poster sizes lifted.
Austria­: Electoral law passed.
USA: 5 Philadelphia Tageblatt staff jailed for Espionage Act violations.
Eastern Front
Baltic States: Germans evacuate Dorpat, Estonia. Announced that Reds have entered Walk, Livonia.
South Russia: French warships arrive at Odessa.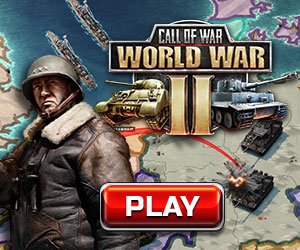 Africa
East Africa: Captain Spangenberg dies from flu at Oar-es-Salaam plus 9 other Germans before 114 embark with Lettow and 194 women and children on January 17, 1919 for home via Cape Town and Rotterdam.