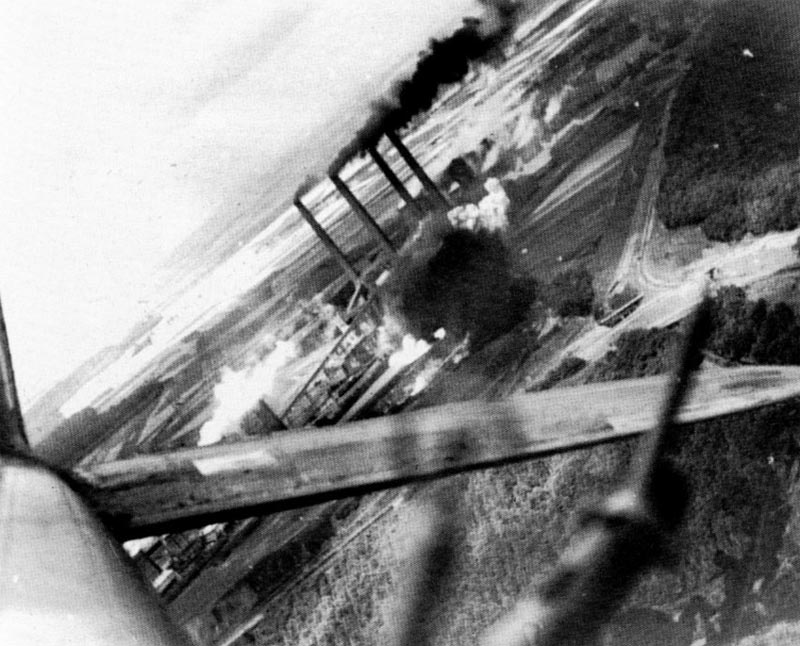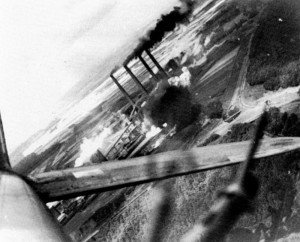 Diary for Tuesday, December 31, 1940:
Air War
RAF daylight raids on Cologne, Rotterdam (oil supplies), Ijmuiden (docks) and bridge over Rhine near Emmerich. Valona (Albania) and Assab (Italian East Africa) also bombed by RAF.
Home Fronts
Britain: 'Fire-watchers' to be stationed in all factories, shops and offices in attempt to combat increasingly serious threat from incendiary bombs.
Sea War
Merchant shipping losses in December 1940: 76 Allied ships with 322,612 tons in Atlantic, 6 Allied ship with 26,956 tons elsewhere.
11 Axis ships with 55,138 tons in Mediterranean.
None U-boats sunk in the Atlantic, Arctic or Baltic. 27 serviceable U-boats in Atlantic.
Total Shipping and U-boat Losses 1940:
Allied and Neutral: 1,059 ships totalling 4,055,706 t.
Axis: Germans 22 U-boats, Italians 20 submarines.