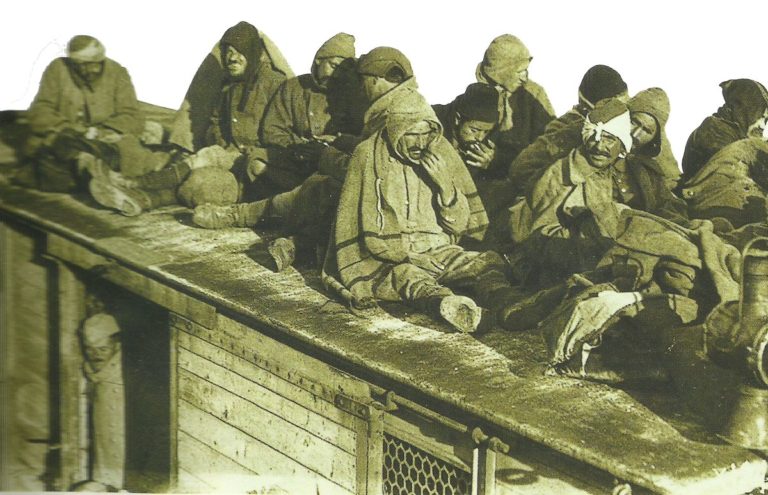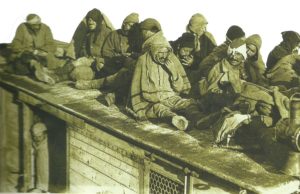 World War One Diary for Wednesday, December 4, 1918:
Politics
Yugoslavia: National Council proclaims union of all Serbs, Croats and Slovenes.
USA: President Wilson sails for France.
Poland: Ultimatum for German evacuation.
Switzerland: Government sends 19 trucks of food to starving Austrians.
Western Front
Advance of British Second Army into Germany resumes after halt enforced by rail supply problems. Canadians cross German frontier just north of Luxembourg.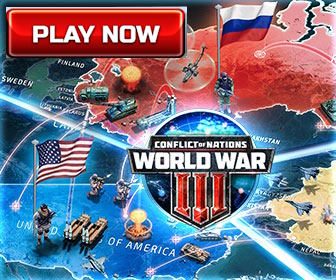 Sea War
Britain – Admiralty publishes estimate of world's war shipping losses to October 31: 15,053,786t lost, net loss of 1,811,584t after new construction and 2,392,675t of Central Powers' shipping captured. British loss 9,031,828t with net loss of 3,443,012t.
Home Fronts
Britain: Army Demobiliza­tion begins. Queen calls on women to help reconstruction. Candidates nominated for general election.
USA: Wilson sails from New York in ex-German liner George Washington.
Germany­: Cologne Centre Party votes for Rhine-Westphalia Republic.