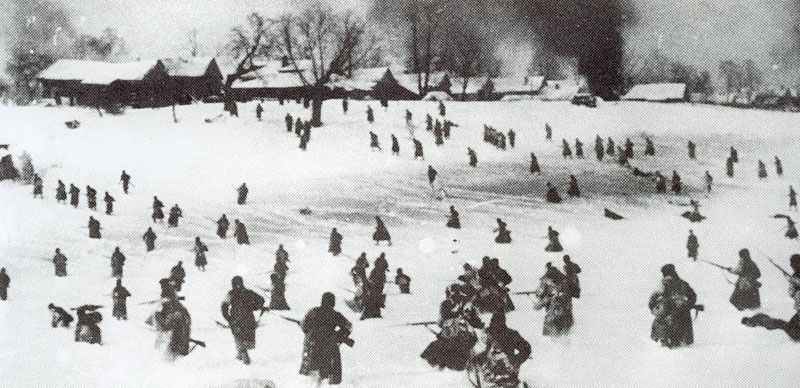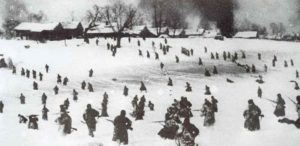 WW2 War Diary for Friday, December 5, 1941:
Eastern Front
Operation Barbarossa: SURPRISE RUSSIAN COUNTER-OFFENSIVE IN MOSCOW SECTOR. 4 armies attack north of city. Coincidentally, Guderian has already decided to withdraw his 2nd Panzer Army, which is ravaged by heavy casualties, frostbite and mechanical breakdowns.
Sea War
Pacific: Japanese invasion fleet leaves South China for Thailand and Malaya.