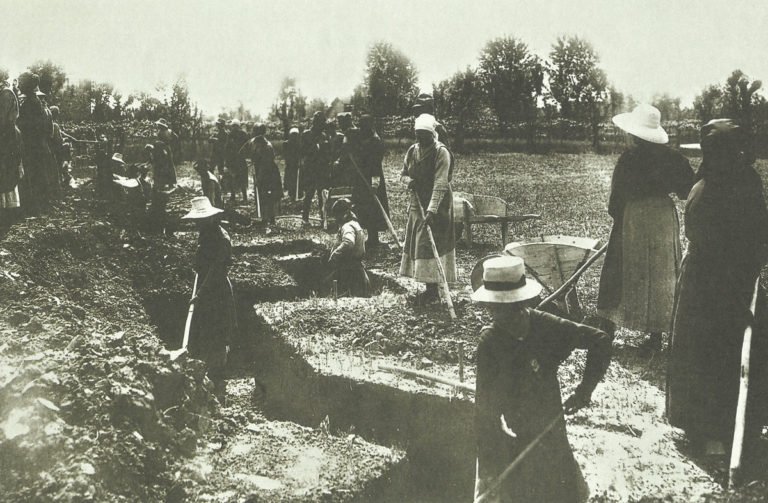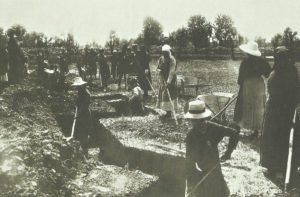 World War One Diary for Thursday, December 6, 1917:
Southern Fronts
Trentino: Austrian 21st Rifle Division storms Mt Sisemol (2,000 PoWs). Italians consolidate new line farther south across Valstagna and Frenzela valleys.
Eastern Front
RUMANIAN CEASEFIRE WITH CENTRAL POWERS
Ukraine: Antonov forms Red Southern Front.
Don­: French captain from Rumania meets Kaledin at Novocherkask and other White leaders later, reports hopes of new anti­-German front exaggerated.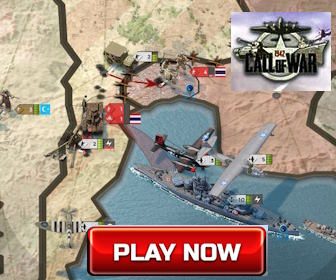 Sea War
Mediterranean: US destroyer Jacob Jones torpedoed and sunk by U-53 off Scillies, 37 survivors.
Channel: U-96 collides with UC-69 (sunk) off Cape Barfleur, latter sank 50 ships worth 88,138t in 1917.
Air War
Britain: 19 of 21 German (including 2 Giant) aircraft (2 shot down by anti-aircraft fire, 1 missing) raid London, Kent and Essex in small hours (36 casualties incl 2 servicemen).
Politics
FINLAND DECLARES INDEPENDENCE; seeks Swedish recognition on December 29, Bolsheviks recognize on December 31.
Austria: Count Czernin tells Hungarian delegation 'I see no difference between Strassburg and Trieste.'
Turkey: Djemal Pasha at Beirut reveals Sykes-Picot Agreement and 'taunts Hussein'.
Neutrals
Spain: Anglo-Spanish Commercial Agreement.
Home Fronts
Canada: Halifax wrecked by French munition ship explosion (4,000t TNT), 2682 casualties, 2 sq miles levelled, 25,000
homeless, estimated cost $40 million.
USA: Manacling of conscientious objectors ends but 142 get life imprisonment (last 31 set free December 1923).
France: Loire Department strikes end with union officials reinstatement and promise of negotiated wage rises.