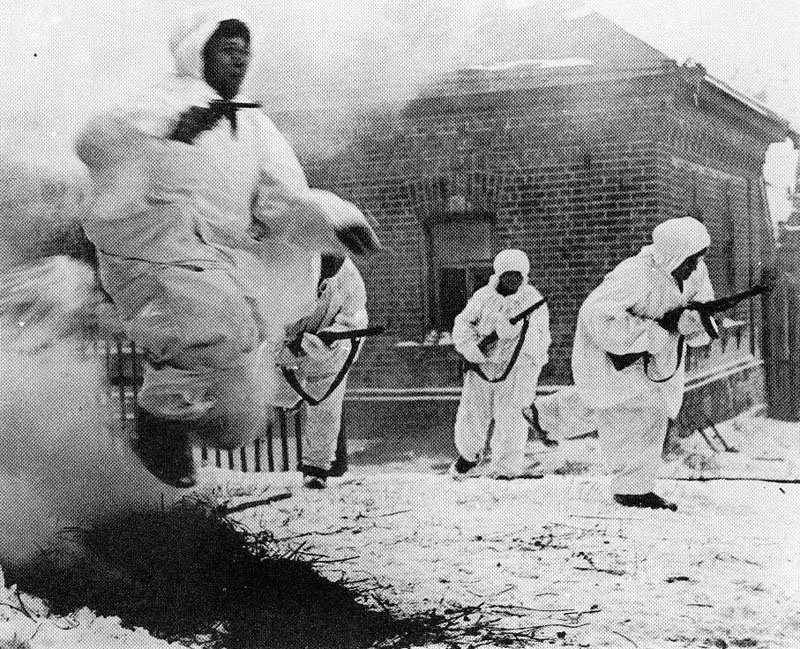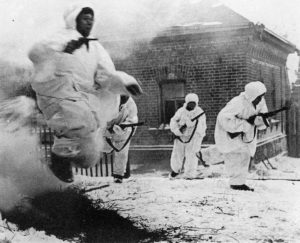 WW2 War Diary for Saturday, December 6, 1941:
Eastern Front
Russian counter-offensive in Moscow sector gathers momentum: 10 armies now engaged on 322-km front, including many Siberian units and 1,000 T-34 tanks.
Siege of Leningrad (Day 90): 'Road of Life' – 322-km track over ice-covered Lake Ladoga – used by first supply truck (each vehicle can only cover 32 km a day).
Finns capture Medvezhegorsk, on Leningrad–Murmansk railway.
Politics
USA: Roosevelt makes personal appeal for peace to Emperor Hirohito of Japan.
Britain: Government declares war on Finland, Hungary and Rumania.