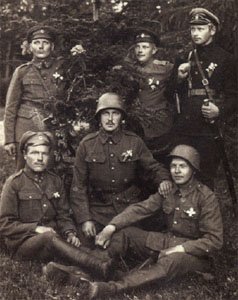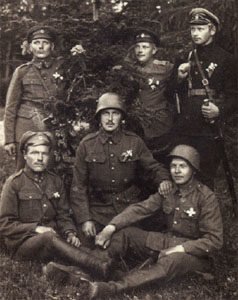 World War One Diary for Saturday, February 1, 1919:
Baltic States: Estonians retake Verro and Walk in Livonia. Latvians retake Shavli. German General Goltz arrives at Libau.
Russia­: In February Reds form combined Lithuanian-Belorussian SSR 'Litber' (until August), wound up when Poles take Minsk. 152,000 Reds face Denikin in south. Bashkir Corps deserts to Reds from Kolchak, south of Urals.
Britain: New 5% National War Bonds issue. Supply Ministry replaces Munitions Ministry in organizing for peace and reconstruction. British air casualties announced.
France – Peace Process: Czech-Polish Teschen Agreement signed. Rumanian claims presented.