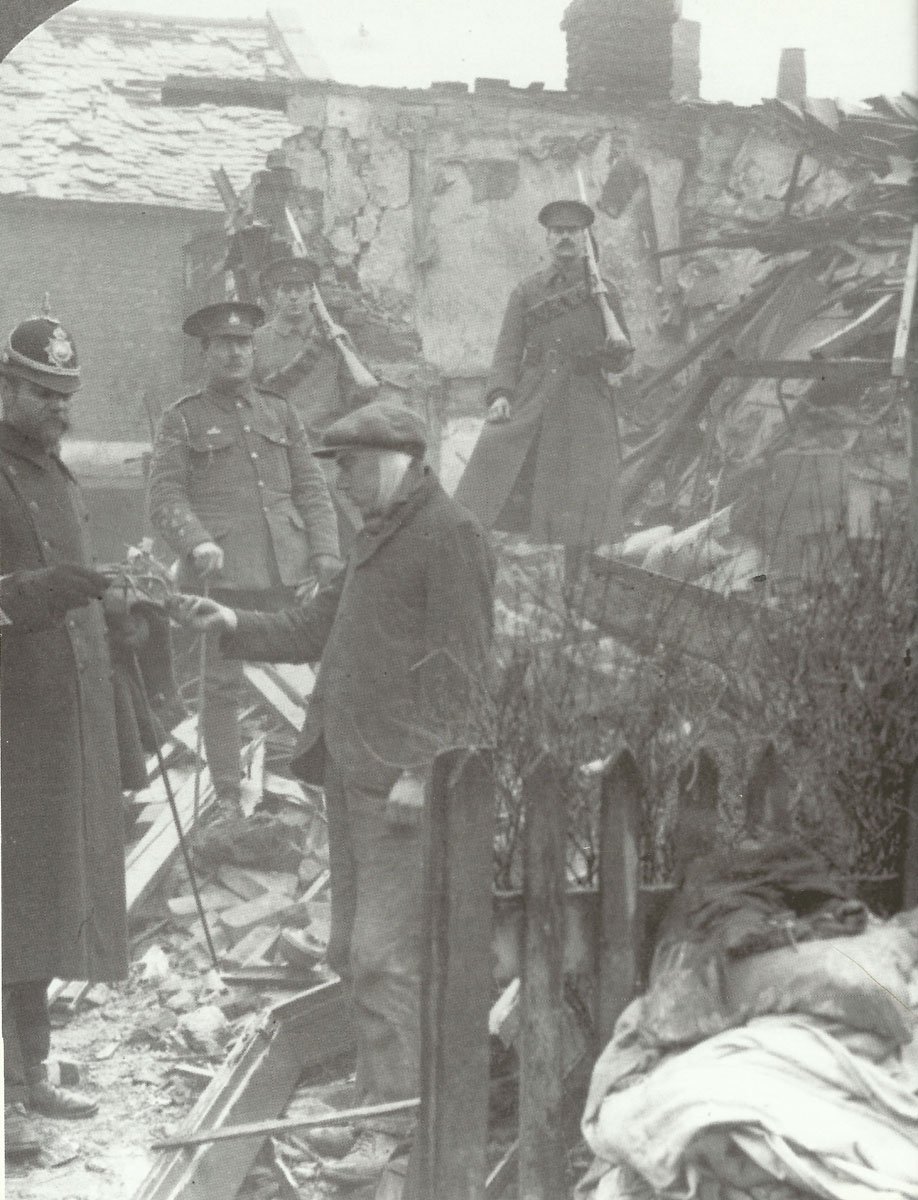 World War One Diary for Saturday, February 16, 1918:
Air War
Britain: Moonlight raid on London (18 casualties). Giant R12 (Seydlitz-Gerstenburg) rams balloon aprox. 10,000ft over Woolwich and plunges 1,000ft, inadvertently dropping two 660lb bombs and injuring air mechanic; remaining bombs jettisoned at Beckenham, and before return to Belgian base. R39 drops first 2,204lb bomb (largest of war) delivered to England, destroys Northern Pavilion of Chelsea Hospital. 1 (or 2) Giants ineffectually raid Dover (night February 16-17); 60 defence sorties (3 brief attacks).
Western Front: Royal Flying Corps No 101 Squadron (FE2bs) begin night bombing of German airfields and rest billets (February 19, 21, 24 and 25). McCudden again scores 4 victories.
Western Front
Britain: British Intelligence appreciation on imminence of German offensive.
France: Foch aiming at Petain's removal (Fayolle diary and on February 26). US Army Supply Services open at Tours.
Eastern Front
LITHUANIA DECLARES INDEPENDENCE.
Germany: Germans declare Armistice with Russia will end noon February 18.