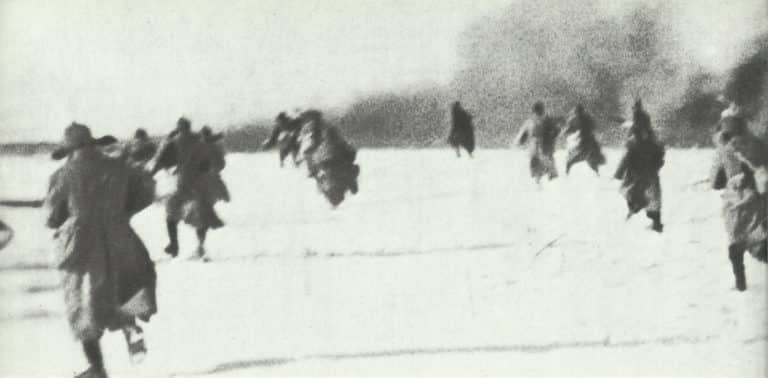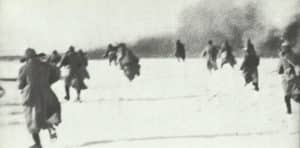 WW2 War Diary for Monday, February 23, 1942:
Eastern Front
Central sector: Russian troops recapture Dorogobuzh, east of Smolensk.
Southern sector: Russian troops reach river Dnieper in strength.
Politics
Mutual Aid Agreement between UK, USA, Australia and New Zealand.
Sea War
Pacific: Japanese submarine I-17 shells oil installations near Santa Barbara, California (night February 23-24).
North Sea: German heavy cruiser Prinz Eugen torpedoed off Trondheim by British sub Trident.
Pacific
Philippines: Roosevelt orders General MacArthur to leave Bataan for Australia. General Wainwright takes command. MacArthur appointed C-in-C Allied Forces in Australia.
Home Fronts
Germany: Death of Prof August von Parseval, aeronautical engineer and inventor of the Parse val 'kite balloon' used on Western Front in World War One; aged 81.
Brazil: Stefan Zweig exiled Austrian author and his wife commit suicide at Petropolis; (Stefan) aged 60.