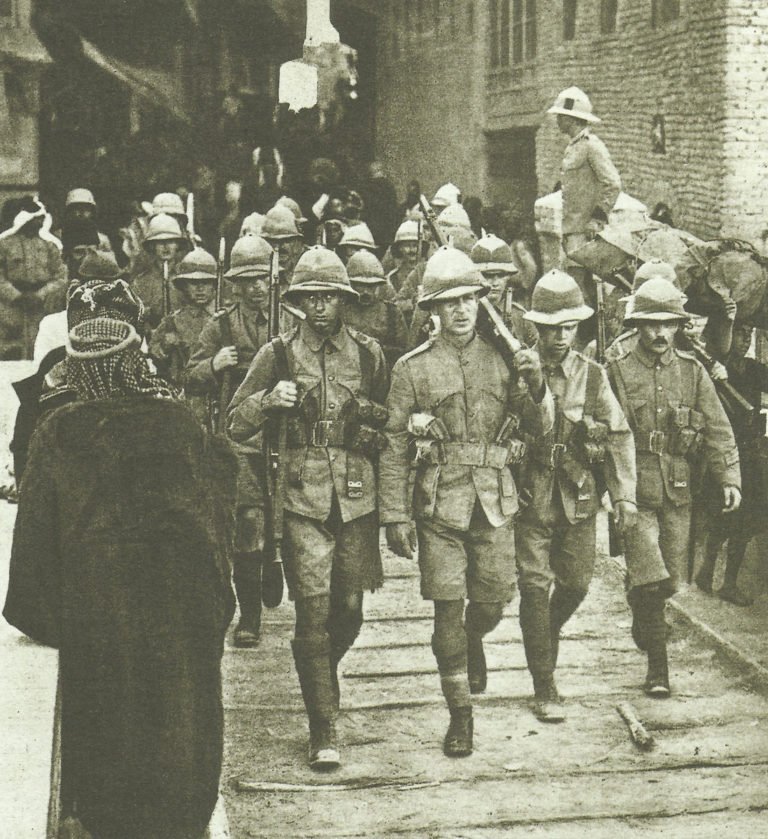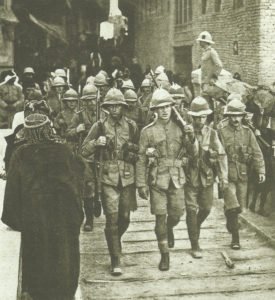 World War One Diary for Saturday, February 24, 1917:
Middle East
Mesopotamia: Turks abandon Kut, retreat west on Baghdad losing 1,730 PoWs and 4 guns but British Cavalry Division fails to pursue vigorously although 2 armoured cars do damage on February 25. Royal Navy gunboat Mantis re­hoists Union flag at Kut.
Persia: Turk 6th Division falls back from Hamadan to Kermanshah, 2nd Division follows on February 26.
Western Front
Somme: Germans retreat from Serre salient, evacuating Serre, Miraumont, Petit Miraumont, Pys and Warlencourt.
Politics
USA: US London Ambassador Page, having received Zimmermann Telegram from Balfour cables Wilson with news, received with 'much indignation' but awaits Secretary of State's return.