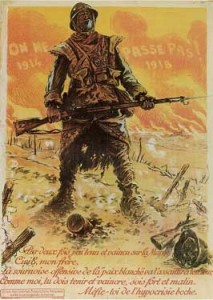 Diary for Saturday, February 26, 1916:
Western Front
Verdun: GQG admits loss of Ft Douaumont. Recapture attempt fails. Petain orders '… retake immediately any piece of land taken by the enemy', tells Castelnau 'On ne passe pas' (They shall not pass). Germans enter Hardaumont work, gain a hold on Cote du Poivre. French casualties now 25,000, but XX 'Iron' Corps (Balfourier) and I Corps (Guillaumat) arriving in strength.
Somme: Fayolle promoted to command of Sixth Army (until December 22).
Eastern Front
Pripet: Archduke Joseph Ferdinand (Fourth Army) promoted Colonel General but German Linsingen also, backdated to February 20.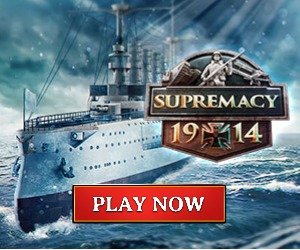 Middle East
Mesopotamia: Aylmer informs Lake and Townshend new relief attempt for Kut in 8-9 days.
African Fronts
Western Desert – Action at Agagiya (14 miles southwest of Sidi Barrani): Brigade-General Lukin's 2,400 men (184 casualties) with 4 guns defeat 1,600+ Senussi (239 casualties) with 4 guns; 184 Dorset Yeomanry soldiers (58 casualties) charge and capture Turk leader Jaafar Pasha (wounded). Lukin reoccupies Sidi Barrani on February 28.
Sea War
Eastern Mediterranean: French transport Provence II (930 men lost from 2,000 Salonika-bound troops) sunk by U35 – the most successful submarine of all time – off Cerigo. Italian Navy and 30 steamers evacuate Italian Durazzo garrison (8,500 men and 16 guns) under fire, convoyed to Valona.
Air War
Western Front: 21 RFC aircraft bomb Don rail station with each one 112 lb bomb.
Verdun: ­Navarre shoots down 2 German aircraft within French lines.