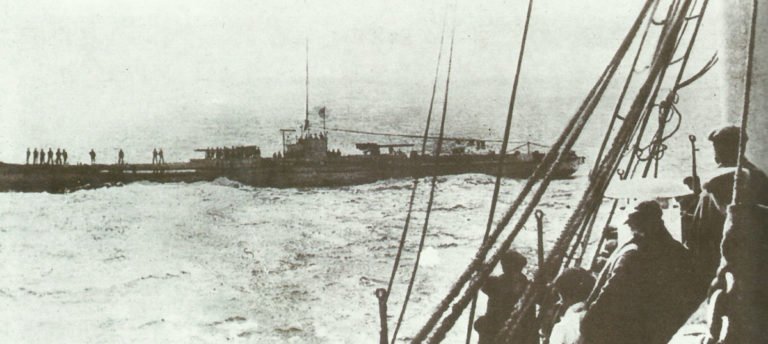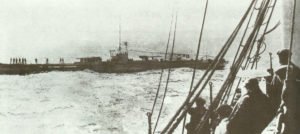 World War One Diary for Thursday, February 28, 1918:
Sea War
Allied and neutral shipping losses to U­-boats during February: 115 ships (68 British with 697 lives) worth 318,174t (British 226,896t). U-boat figure 138 ships worth 335,202t including 37 ships of 84,118t in Mediterranean or 574t per U-boat day on sea, highest since May 1917.
Adriatic: Admiral Njegovan resigns as Austrian C-in-C to facilitate 'rejuvenation' of command.
Western Front
Britain: During February BEF take 312 German PoWs.
Germany: General preparation period including training for 56 divisions over, now 180 divisions in West (6 arrive in February).
France: French order first (970) self-propelled guns (Renault 75mm).
Aisne: German attack near Chavignon repulsed.
Eastern Front
Ukraine: Austrians (including Polish Legion) enter north of river Prut. Germans capture Russian Army Pripet Marshes Flotilla and reach river Dnieper near Mosyr.