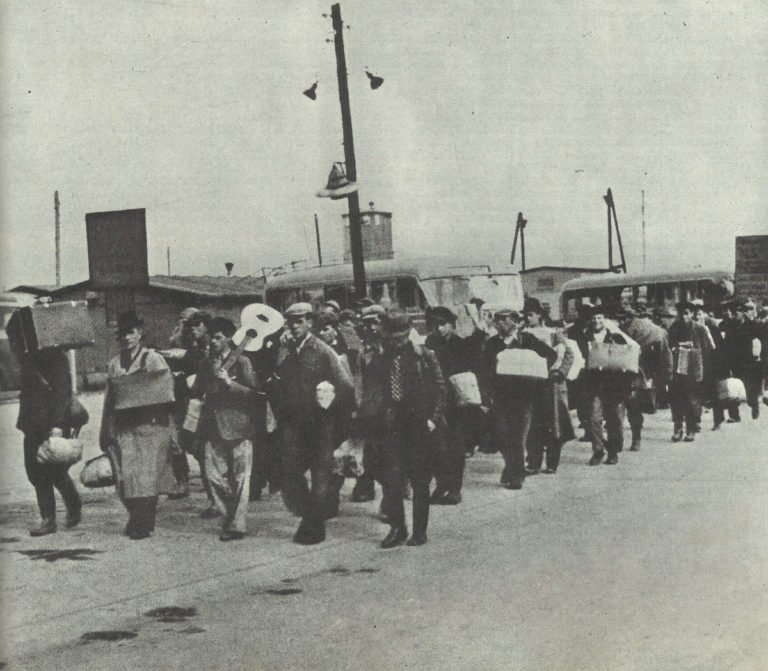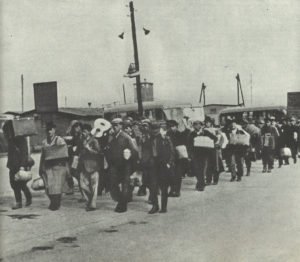 WW2 War Diary for Saturday, February 28, 1942:
Home Fronts
Germany: Dr Mansfeld appointed Reich Labour Controller with overall responsibility for the exploitation of foreign workers and PoWs in the armaments industry and agriculture.
USA: Rear Admiral Kimmel and Lieutenant-General Short – US Navy and Army C-in-Cs in Hawaii on December 7, 1941 – to face court-martial for 'dereliction of duty', after the war.
Australia: General Bennett escapes from Singapore to Australia.
Southeast Asia
Burma: Japanese troops cut road north of Rangoon.
Sea War
Atlantic: U-boats sink 69 ships (mainly tankers) off American East Coast and in Caribbean during February.
Merchant shipping losses in February 1942: 78 Allied ships with 440,989 tons in Atlantic, 76 Allied ship with 238,743 tons elsewhere.
9 Axis ships with 34,889 tons in Mediterranean.
9 Japanese ships with 37,291 tons in Pacific.
2 U-boats sunk in the Atlantic, Arctic or Baltic (worldwide total of 2 losses), 18 new U-boats operational, total 257 U-boats of all types in service.
Politics
India: Subhas Chandra Bose, renegade ex-president of Indian Congress Party, makes anti-British broadcast speech from Berlin (repeated March 11).