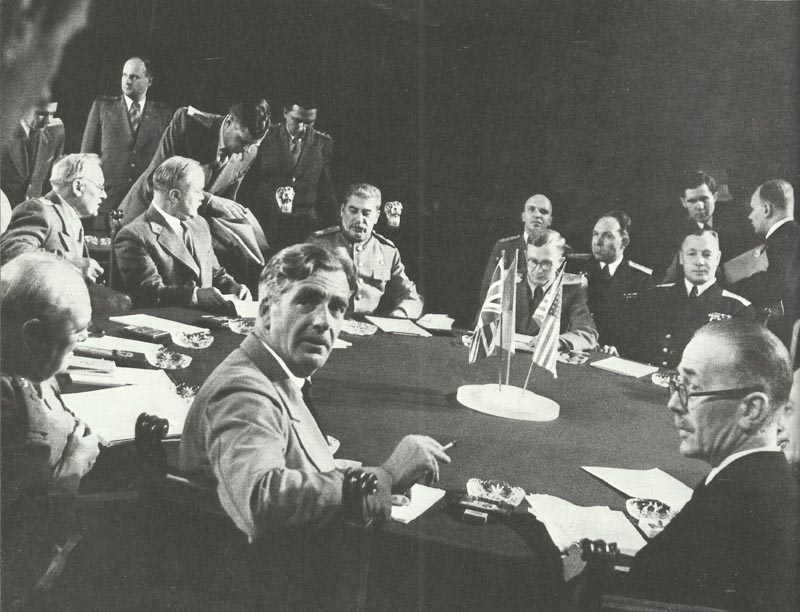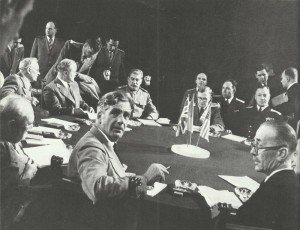 Diary for Sunday, February 4, 1945:
Politics
YALTA CONFERENCE ('Magneto'): Churchill, Roosevelt and Stalin meet in Crimea. Latter succeeds in winning big concessions from ailing US President, including free hand in East Europe; territorial gains in the Far East, in return for declaration of war on Japan within 2 months of defeat of Germany; Germany to pay reparations in kind; Germany to be divided into 4 zones of occupation; Polish and Yugoslav Governments to encompass all shades of opinion (ends February 11).
Western Front
Belgium – Liberation completed: Americans expel last remnants of German forces.
Russian Front
Silesia: KONEV'S TANKS BEGIN CROSSING RIVER ODER, near Breslau.