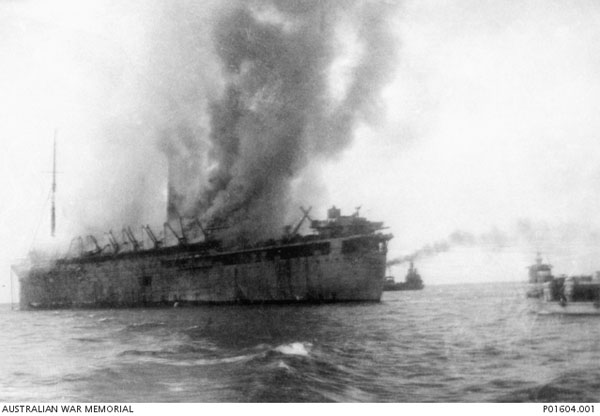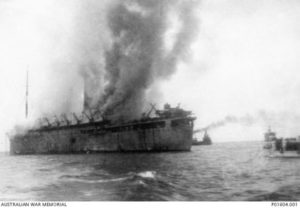 WW2 War Diary for Thursday, February 5, 1942:
Sea War
Pacific: Troopship Empress of Asia (16,400t) sunk by Japanese bombers off Singapore.
Politics
USA: Government declares war on Thailand.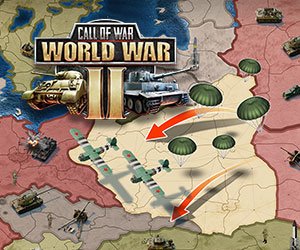 Home Fronts
Russia: President Kalinin predicts in broadcast that the hour is near when all the occupied Republics of Russia will return to the Soviet Union.
Air War
Europe: RAF drop 1.4 million copies of 2 American leaflets, describing gigantic US arms programme, over 8 French cities and towns.