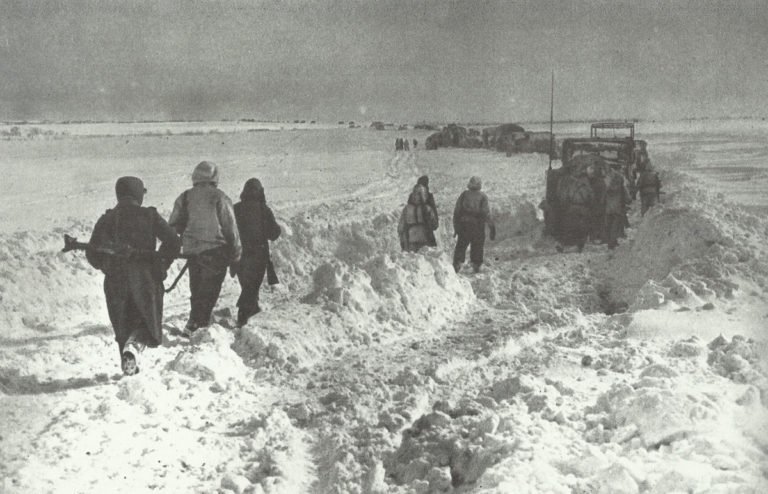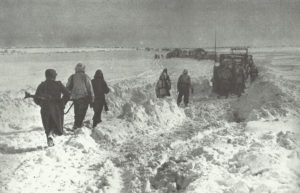 WW2 War Diary for Friday, January 1, 1943:
Eastern Front
Central Sector: Velikie Luki rail junction, on Central Front, stormed by Russians; German garrison annihilated.
Southern Sector: Russians drive towards Rostov and take the offensive in the Caucasus. Elista, capital of Kalmuck SSR, recaptured.
Sea War
Atlantic: German blockade-runner Rhakotis sunk by HMS Scylla off Cape Finisterre. Hitler orders all big warships to be laid up.
Air War
Mediterranean: US bombers raid 3 airfields on Crete (night January 1-2).