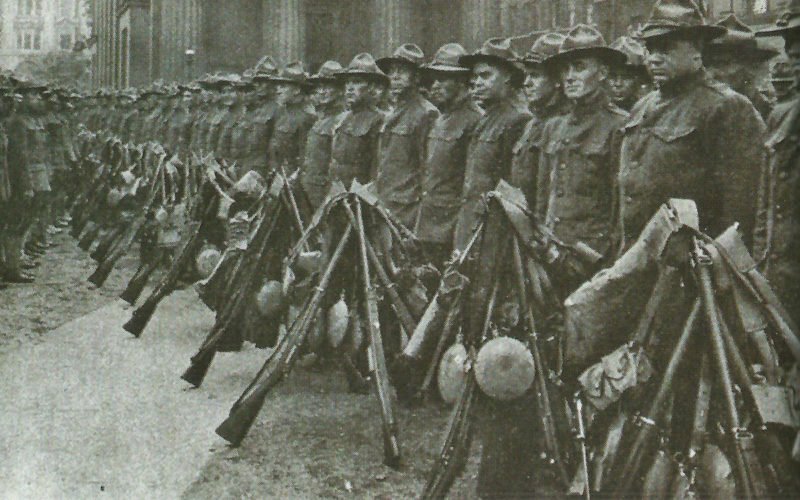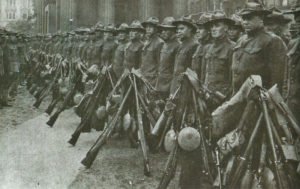 World War One Diary for Tuesday, January 15, 1918:
Western Front
Lorraine: US I Corps formed (General Hunter Liggett) at Neuf Chateau – 1st, 2nd, 26th and 42nd US Divisions.
Britain – Cambrai Inquiry (Bryce) Report: British War Cabinet satisfied German counter­stroke did not surprise BEF commanders, but admits 'breakdown'.
Eastern Front
Brest-Litovsk: Czernin receives Vienna's appeals to make early 'bread peace'.
Britain: British War Cabinet cables General Poole to destroy Allied military stores.
Neutrals
Mexico: After January 15, US agent captures German spy Lothar Witzke (alias Russian Pablo Waberski) in Nogales. Sentenced to death in Texas, but commuted and freed 1923.