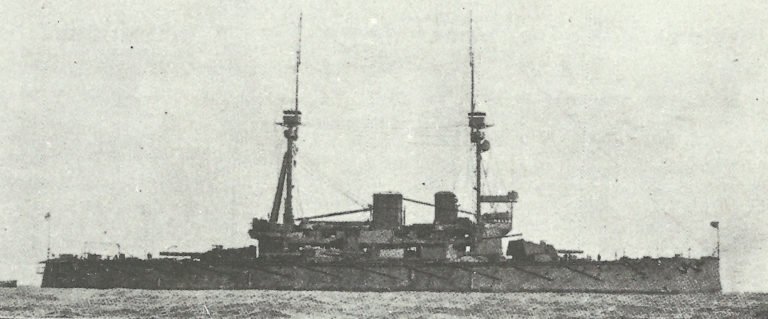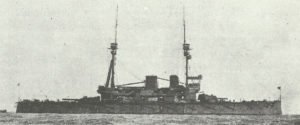 World War One Diary for Tuesday, January 23, 1917:
Sea War
Britain: Allied London Naval Conference (until January 24) opened by Lloyd George who stresses its importance and appeals for unity. It agrees to withdraw 4 Royal Navy battleships from Mediterranean, Adriatic Squadron to use crews in smaller ships, likewise only HMS Lord Nelson and HMS Agamemnon to stay in Eastern Mediterranean; Anglo-French compro­mise on dispersed or fixed shipping routes in Mediterranean, to try both until next conference; British commander to be in command of Otranto Barrage under Italian C-in-C.
North Sea: A by Room 40 warned Harwich Force (3 cruisers and 14 destroyers) engages German 6th Torpedo Boat Flotilla (8 ships) and damages destroyers G41 and S50 in icy small hours bound for Zeebrugge. British destroyer Simoom sunk by S50 torpedo. German flotilla leader V69 driven damaged into Ymuiden (Holland) but not interned.
Air War
Western Front: French ace Guynemer destroys 5 German aircraft (until January 26).
Germany: 10 RNAS Sopwiths bomb Burbach blast furnaces near Saarbruecken (one other raid February, repeated twice in March).
Eastern Front
Baltic Provinces: German Eighth Army counter-offensive regains most ground lost between Lake Babit and Tirul Marsh (until January 25), taking 900 PoWs (January 30).