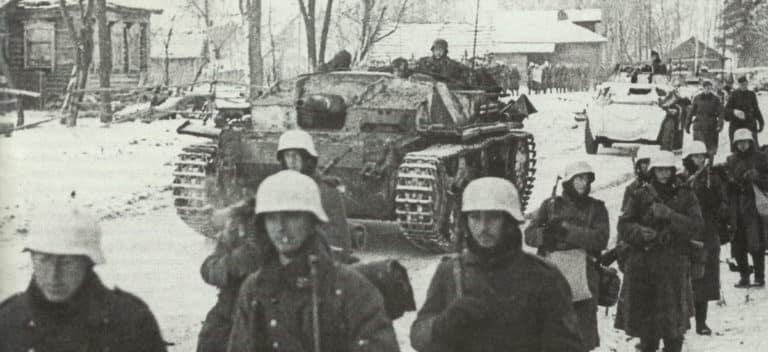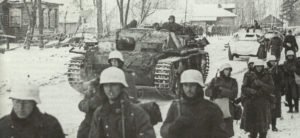 WW2 War Diary for Friday, January 9, 1942:
Eastern Front
3 Russian 'Fronts' (groups of armies, each army equal to a German corps) make deep penetration west and southwest of Moscow (Germans stage recovery and stabilize front in late January).
Battle of the Valdai Hills: during 12 days of bitter fighting (January 9-21) Russians make 113-km-deep break-through between Smolensk and Lake Ilmen, capturing nine towns. By January 22, Russians seriously threaten Velikie Luki, a vital rail junction.
Pacific
Philippines: Japanese troops attempt to break through US-Filipino line across Bataan Peninsular; fierce fighting until end of February.
Sea War
North Sea: British destroyer Vimiera mined and sunk in Thames Estuary.
Home Fronts
USA: Joe Louis knocks out Buddy Baer in first round of World Heavy-weight Boxing Championship.