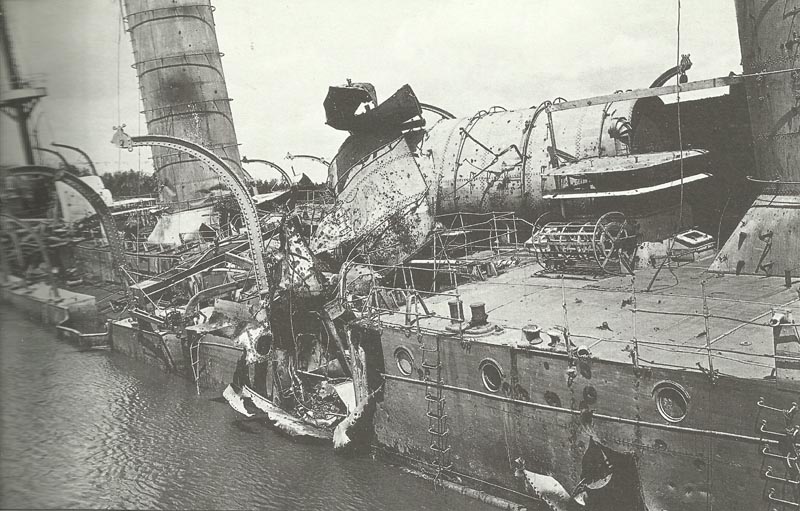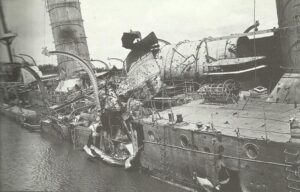 Diary for Sunday, July 11, 1915:
Sea War
East Africa: German light cruiser Königsberg disabled in Rufiji river after 90­min shelling by British monitors Mersey and Severn with Farman spotter plane assistance (crashed). Königsberg scuttled by crew but German divers salvage her 10 x 4.1-inch guns later for use ashore.
Adriatic: Italians occupy Pelagosa island and install 90-man garrison and 2 x 3-inch guns. French scout nearby Lagosta island on July 12, but Italian government vetoes against occupation on July 27.
Air War
East Africa: 2 Royal Navy Air Service float planes spot for 2 British monitors in elimination of German light cruiser Königsberg, Rufiji Delta.
Italy: Austrian ships bomb Venice for fourth time.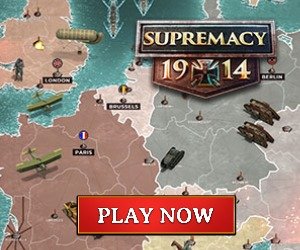 Western Front
Joffre decides main autumn offensive will be in Champagne with secondary one in Artois.
Meuse: ­German attacks on Frenes near St Mihiel.
Southern Fronts
Italians make gains in Carnic Alps and repulse Austrians on July 28.
Middle East
Gallipoli: IX Corps GOC Stopford arrives at Mudros, told Suvla plan on July 22, but it is revised on July 26.
Neutrals
USA: Secretary of State Lansing memo, 'Germany must not be allowed to win this war, or to break even …'.