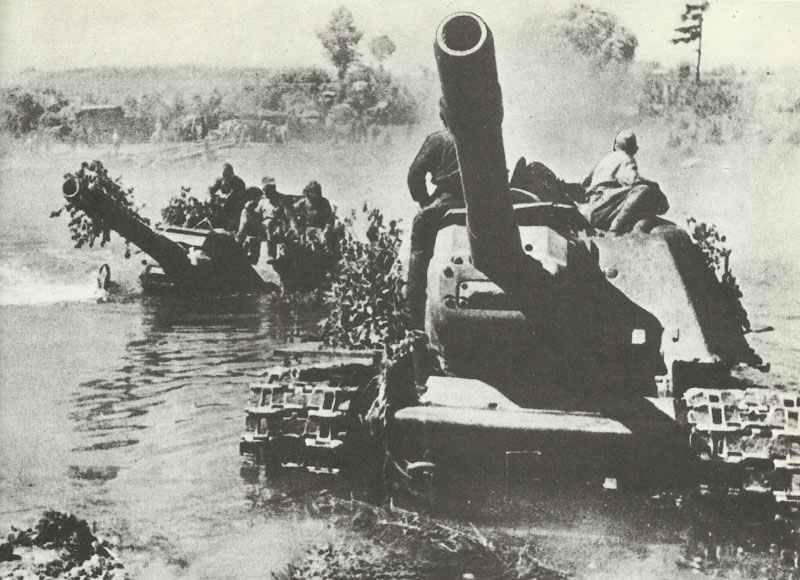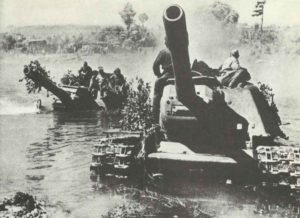 WW2 War Diary for Monday, July 12, 1943:
Eastern Front
Southern Sector – RUSSIAN COUNTER-OFFENSIVE AT KURSK AGAINST OREL SALIENT, north of Kursk, begins: reaches climax in 'the greatest tank battle in history'.
Mediterranean
Sicily: Allies take Augusta and Ragusa.
Sea War
Pacific – BATTLE OF KOLOMBANGARA (night July 12-13): Japanese defeated near New Georgia, losing cruiser Jintsu; US cruisers Honolulu, St Louis and British Leander torpedoed; US destroyer Gwin sunk.