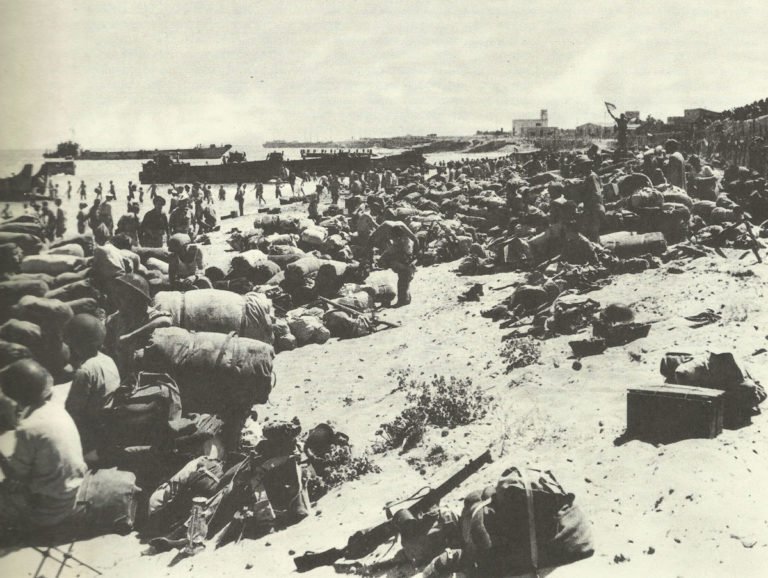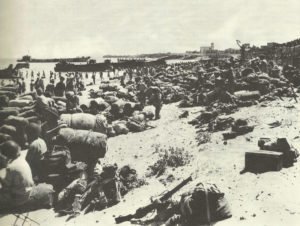 WW2 War Diary for Friday, July 16, 1943:
Mediterranean
Sicily: British capture Lentini and descend on to Catanian Plain. Americans begin their assault on Agrigento.
Pacific
New Guinea – Battle of Mt Tambu (July 16 – August 19): Australians, advancing from Wau, capture Japanese stronghold near Salamaua.
Air War
Pacific: 100 Avenger and Dauntless dive-bombers attack Munda airfield (New Georgia). Japanese night raid on Guadalcanal.
Sea War
Mediterranean: Carrier Indomitable hit by Italian torpedo planes. Italian submarine Dandolo torpedoes cruiser Cleopatra. Night engagements off Sicily between German and British MTBs with Italian cruiser Scipione Africano; 5 German E-boats damaged and British MTB 305 sunk.