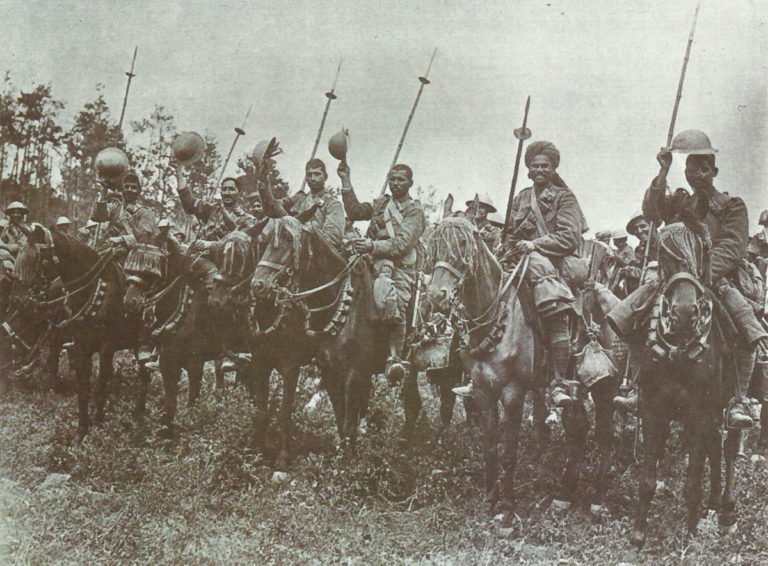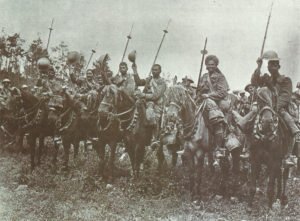 World War One Diary for Saturday, July 27, 1918:
Western Front
Champagne and Marne: Allied tanks and cavalry units pursue retreating Germans, but they have railway alternative to Soissons and still hold city.
Middle East
Mesopotamia: Royal Navy parties from gunboats Moth and Mantis leave Baghdad with 3 guns for Caspian (Commander Norris follows on July 28).
Palestine: c.150 Sikhs trench raid 3 miles from sea.
Sea War
North Sea: Armed yacht Vanessa depth charges and sinks coastal submarine UB-107 off Scarborough.