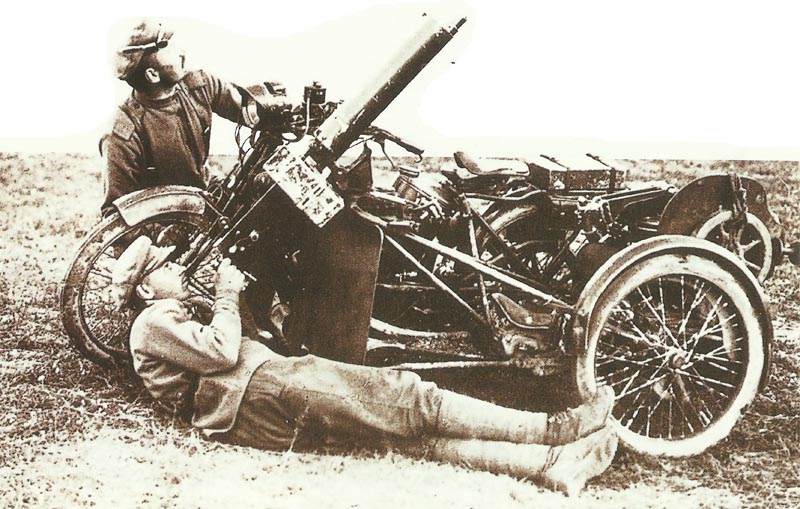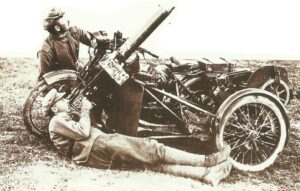 Diary for Thursday, July 29, 1915:
Eastern Front
Poland – Battle of Biskupice: Mackensen cuts Lublin-Kholm railway, Russians evacuate both (July 30 and 31) after II Siberian Corps broken and not helped by Russian Guard.
Western Front
Field Marshal French diary on Paris views: 'They (the French) think that we should organize much better against bad recruiting and strikes … complain that we don't have conscription'.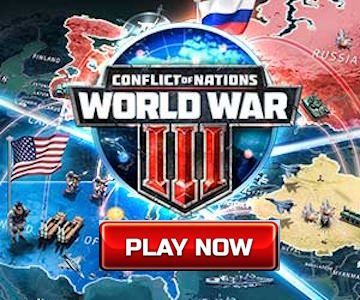 Middle East
Gallipoli: British casualties announced as 49,238 men so far.
Air War
Western Front: Captain John Liddell of No 7 Squadron RFC lands shell­ torn RE5 reconnaissance aircraft despite bad leg wound; awarded VC on August 23 and died of wounds on August 31.