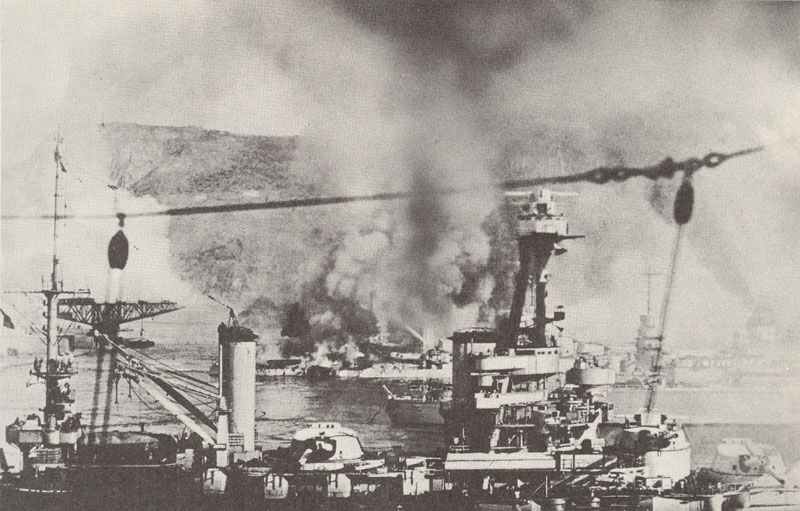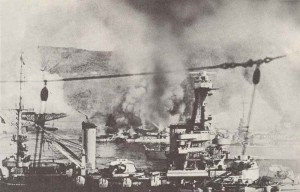 Diary for Wednesday, July 3, 1940:
Sea War
THE MERS-EL-KEBIR AFFAIR (Operation Catapult): British 'Force H' opens fire on French naval squadron in Mers-el-Kebir naval base, Algeria, after failure of prolonged negotiations and refusal of Admiral Gensoul to join British Fleet. French battleship Bretagne sunk (977 killed); battlecruiser Dunkerque damaged (210 killed); battlecruiser Strasbourg escapes to Toulon, under air attack.
Britain: British forces seize 59 major French warships in British harbors, including battleships Courbet and Paris and giant submarine Surcouf, fighting aboard Surcouf and destroyer Mistral (some casualties).
Occupied countries
Holland: General Winkelman, former Dutch C-in-C, arrested and taken to Germany for 'hindering' the demobilization of the Dutch Army.