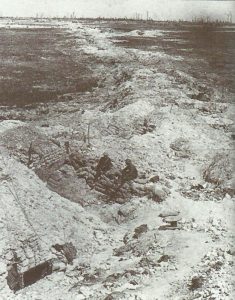 Diary for Sunday, July 30, 1916:
Western Front
Battle of the Somme: Very hot, clear day. Joint Franco-British attack north of Somme improves situation on Allied right flank, Guillemont entered (fighting continues until July 31), Maurepas reached.
Eastern Front
Germany: Hindenburg and Ludendorff take over Front down to Lemberg with 3 Army groups (­July 31)
Brusilov offensive: Brusilov's Intelligence Section casualties estimates since June 4: Russian Southwest Front 450,000; Austrian 600,000, 330 guns (only 5,000 German PoWs).
Galicia: Lechitski pursues Austrian Seventh Army south of Dniester towards Stanislau.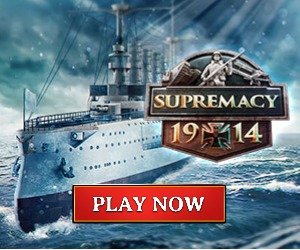 Secret War
Britain: Royal Navy Q-ship crews to wear War Service Badges (plus certificates later) to prevent any captured being shot as pirates.
Neutrals
USA: Sabotage suspected in $ 40 million munitions explosion at Black Tom Island near Jersey City, New York (42 casualties).
Home Fronts
Russia: Martial law in Turkestan following Muslim rising against reserve work conscrip­tion; 3,309 Government casualties before order restored.