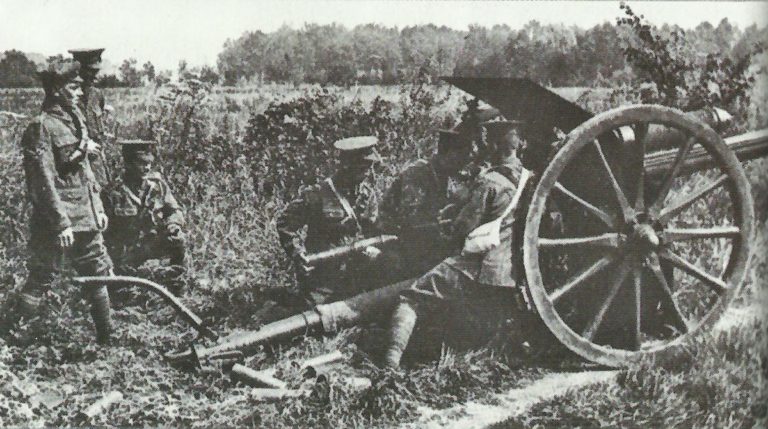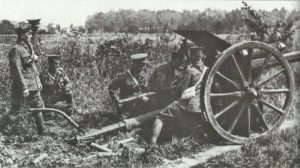 World War One Diary for Monday, July 30, 1917:
Western Front
Aisne: Artillery in action.
Eastern Front
Galicia: Austrian Third Army retakes Zaleszczycki and Sniatyn. German Suedarmee, Austrians and Turk divisions force river Zbruch and beat off Siberian regiment and Royal Navy Air Service armoured cars on July 31.
Air War
Eastern Front: RNAS armoured car shoots down strafing German plane on river Zbruch, Galicia.
Southern Fronts
Salonika: British hospital cases c.12,500 (mainly malaria).