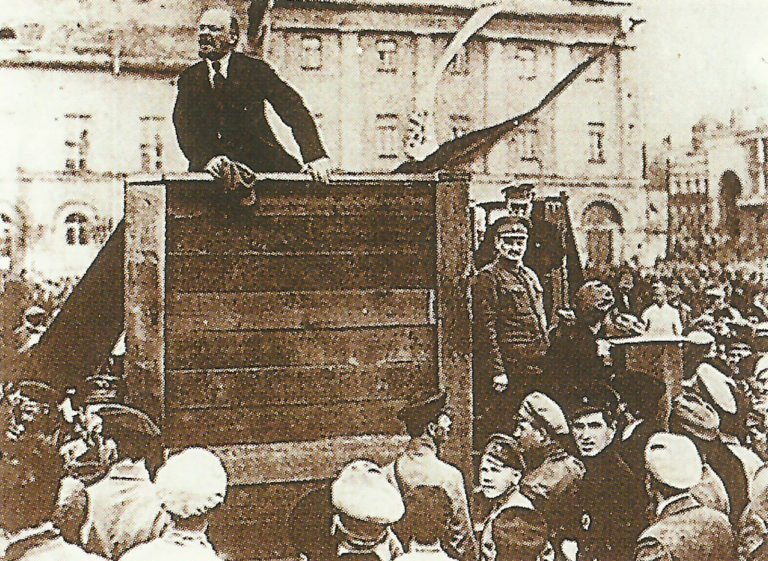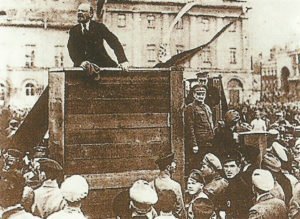 World War One Diary for Friday, July 5, 1918:
Eastern Front
USSR: Lenin's speech to 5th Congress of Soviets interrupted by Left Socialist Revolutionary (Russian peasant party, expelled July 9).
Middle East
Azerbaijan: Bicherakov's 1,200 Cossacks, 6 guns and 4 Duncars land at Alyat (sailed from Enzeli on July 3), 40 miles south of Baku, arrive at Kurdamir (July 8, Duncars in action July 9-19).
Home Fronts
Austria: Over 250,000 military deserters, many in armed bands with MGs and even artillery.