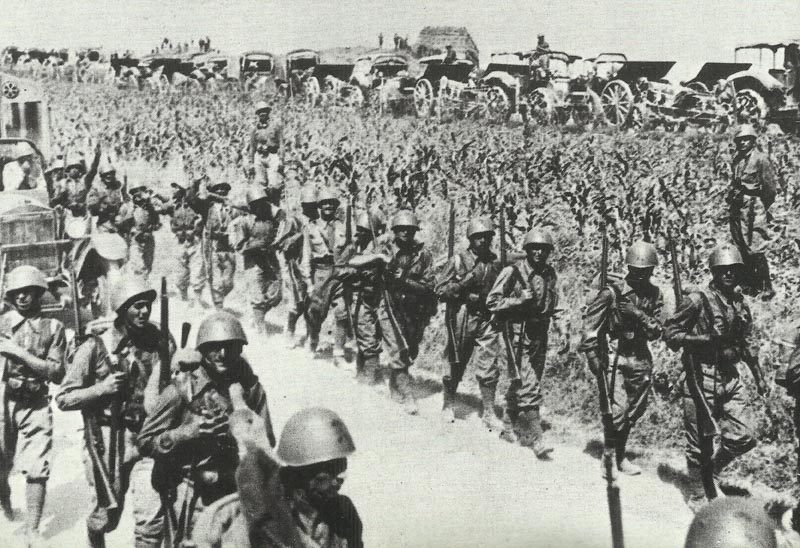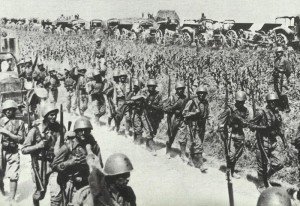 Diary for Monday, June 10, 1940:
Politics
ITALY DECLARES WAR ON BRITAIN AND FRANCE. Hostilities to begin at midnight. CANADA DECLARES WAR ON ITALY. French Government leaves Paris for Tours, on river Loire.
see also:
Italian Army 1940
Italian Air Force and Navy
France
Rommel drives French IX Corps and British 51st Highland Division towards coast, north of Le Havre. Manstein's 38th Infantry Corps crosses the Seine.
Sea War
Mediterranean: 6 British submarines leave Malta for operations off Italian harbors and naval bases. Italian torpedo boats and destroyers sink subs Odin, Grampus and Orpheus (June 13, 16 and 27, resp.).
Neutrals
USA: Roosevelt speaks at University of Virginia: 'On this tenth day of June 1940 the hand that held the dagger has struck it in the back of its neighbor.'
Home Fronts
Britain: Duff Cooper, Minister of Information, condemns Mussolini: '[he] has declared war upon the Allies with whom Italy fought in the last Great War and who … saved Italy from destruction.'