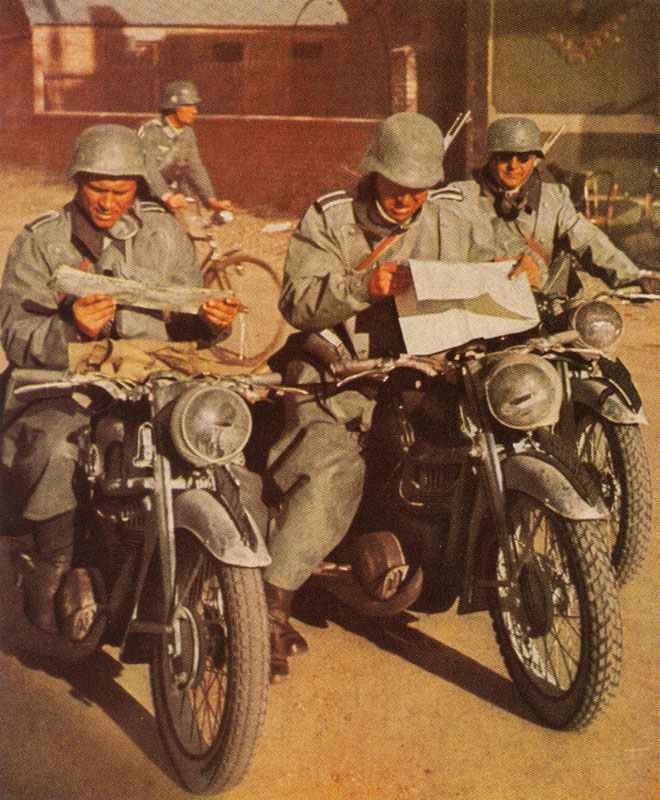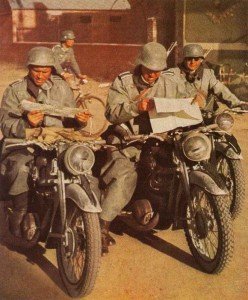 Diary for Tuesday, June 11, 1940:
France
German vanguards approach Pontoise, thereby threatening Paris from the northwest.
Sea War
Mediterranean: British Mediterranean Fleet and French cruiser squadron sweep Eastern Mediterranean and Aegean for Italian shipping. British cruisers bombard Tobruk and cruiser Calypso is sunk south of Crete by Italian submarine.
Air War
First RAF bombing raids on Italian airfields in Libya and East Africa cause great damage (3 British aircraft lost). Two Italian raids on Malta; 35 civilians, 6 British soldiers killed. 36 Whitleys (1 lost) bomb Turin and Genoa (night June 11-12) after refueling stop in Channel Islands. French authorities at Marseilles prevent Wellingtons from taking off to bomb targets in Northern Italy by blocking runway with trucks (they fear Italian 'reprisal' raids).
Politics
AUSTRALIA, NEW ZEALAND AND SOUTH AFRICA DECLARE WAR ON ITALY.
Home Fronts
Britain: Attlee, Lord Privy Seal, denounces Mussolini's declaration of war, comparing him with 'the jackal' which scents the possibility of getting some scraps from another beast's kill !