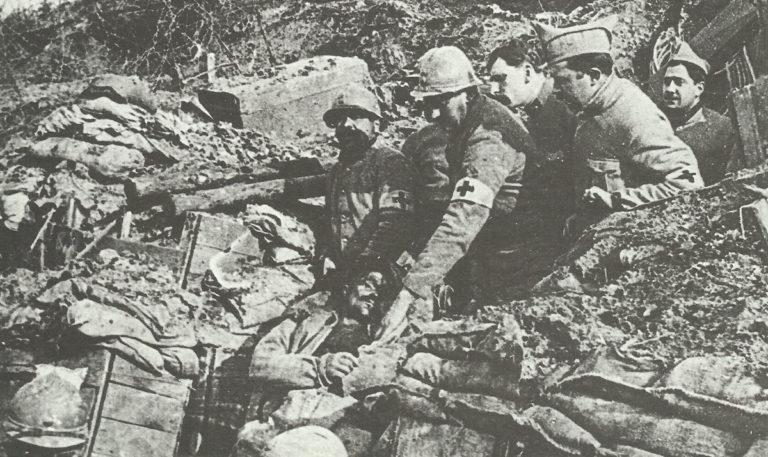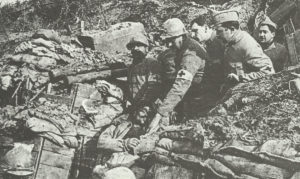 World War One Diary for Wednesday, June 12, 1918:
Western Front
Aisne: German Seventh Army attacks with 5 divisions west of Soissons (until June 13) but gains minimal against French troops with 197 tanks, Ludendorff calls off Operation Gneisenau.
Noyoni-Montdidier: Mangin again attacks, gains up to 3,200 yards at heavy cost, but Germans blunted and Clemanceall's critics silenced.
Middle East
Georgia: Germans occupy Tiflis.
Northern Persia: Anglo­-Russian force (1,200 Cossacks; 4 guns; c.100 Hussars; 2 Duncars and 2 RAF planes) disperses 3,000-4,000 German­-advised Jangali tribesmen at Manjil Bridge, northwest of Kazvin; Colonel Bicherakov soon reaches Enzeli on Caspian Sea.
Air War
Western Front – First US day bombing mission: Breguet 14s of 96th Aero Squadron bomb Dommary-Baroncourt rail yards.
Macedonia: 4 RAF aircraft shoot down at least 3 of 8 hostile aircraft encountered, 2 more collide.