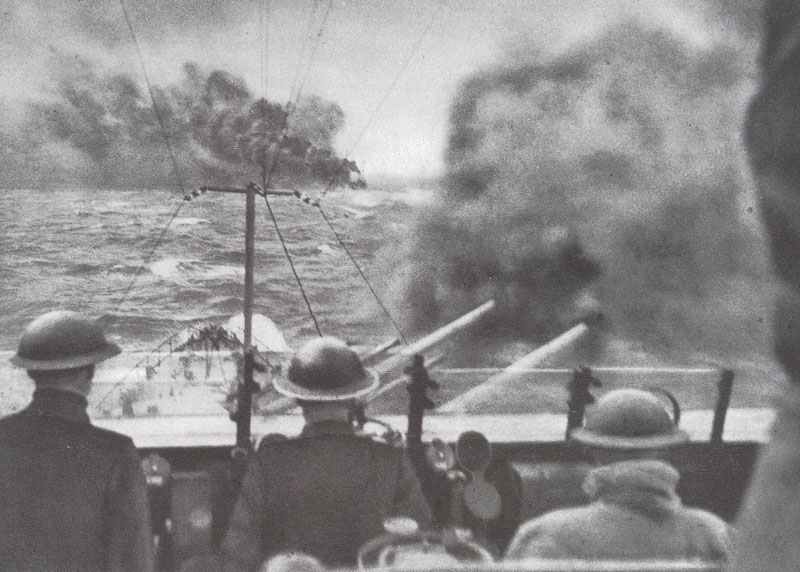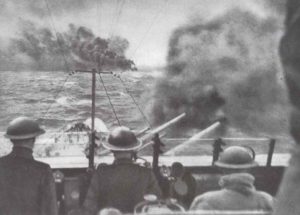 WW2 War Diary for Friday, June 12, 1942:
Sea War
Mediterranean: MALTA CONVOYS 'HARPOON' AND 'VIGOROUS' WIPED OUT. Double convoy operation: British convoys attempt to reach Malta from Gibraltar (Harpoon) and Alexandria (Vigorous) : German and Italian aircraft and warships, submarines and mines take a heavy toll (6 merchant ships sunk and 2 damaged, 6 warships sunk and 9 damaged) and Alexandria convoy turns back; Convoy Harpoon reaches Malta. Italian cruiser Trento torpedoed and sunk by Beaufort torpedo bomber and Italian submarine Umbra sunk; battleship Littorio hit by a bomb and torpedo.
Air War
Eastern Europe: American B-24 Liberator bombers attack Ploesti and Constanta (Rumania). 4 planes crash-land in Turkey (crews interned).
Western Europe: Single RAF Beaufighter drops tricolor flag over Arc de Triomphe and strafes Gestapo HQ, Paris.