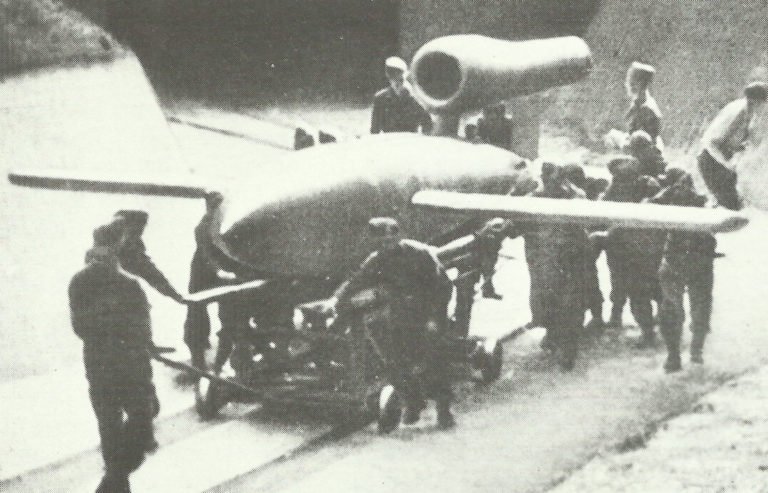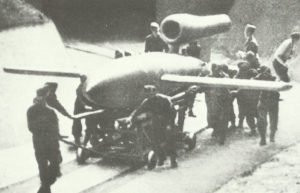 WW2 War Diary for Tuesday, June 13, 1944:
Air War
Britain: FIRST V-1s LAUNCHED AGAINST LONDON from Pas de Calais; only 4 of 10 reach fringe of target area – Gravesend, Cuckfield, Bethnal Green (where 6 killed, 9 injured) and Sevenoaks.
Home Fronts
Britain: German cross-Channel guns hit Maidstone, Kent at record range of 81 km.
Secret War
Sweden: Experimental V-2 crashes in Sweden. British Government purchases wreckage in exchange for radar equipment and flies it to Farnborough (July 31).
Western Front
Normandy: Single Tiger tank, commanded by Obersturmfuehrer-SS Wittmann, traps and totally destroys 25-vehicle column of 7th Armored Division, in lane near Villers Bocage.
Sea War
Pacific: 7 US battleships bombard Saipan (Mariana Islands).