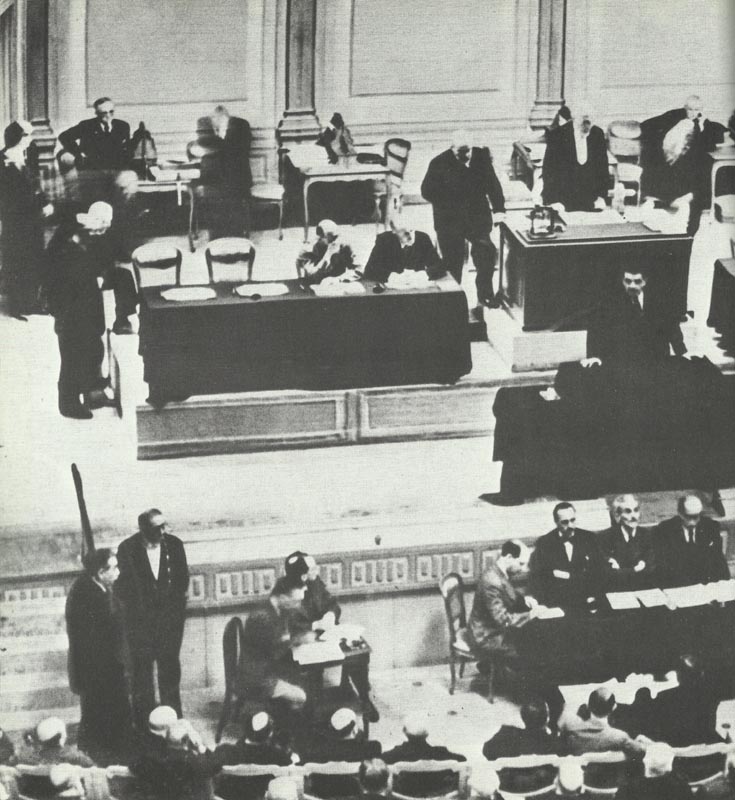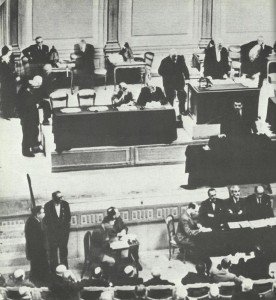 Diary for Monday, June 17, 1940:
Politics
Petain requests Germany's and Italy's armistice terms via Spanish Ambassador and the Vatican; he broadcasts to French Army and people: '… it is necessary to stop the fighting.'
Sea War
Evacuation ship Lancastria (16,243 t) bombed and sunk at St Nazaire: only 2,477 rescued out of 5,000 British, French and Belgians aboard (inc. civilians). Italian submarine Provana rammed and sunk by French sloop La Curieuse off Oran.
France
Rommel races towards Cherbourg, covering 150 miles (ca. 241 km) in the day.
Home Fronts
Britain – Churchill broadcasts: 'We have become the sole champions now in arms to defend the world cause.'
Neutrals
Baltic States: RUSSIAN FORCES OCCUPY ESTONIA AND LATVIA. Left-wing government formed in Lithuania.
USA: British Purchasing Commission takes overall outstanding French arms contracts and offers to purchase as much war material as US can produce.