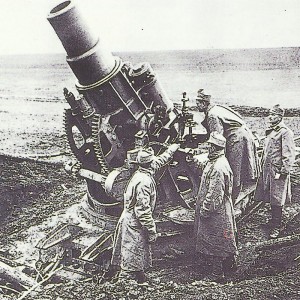 Diary for Tuesday, June 22, 1915:
Eastern Front
AUSTRIAN SECOND ARMY RETAKES LEMBERG: Mackensen made Field Marshal.
Western Front
Meuse: French recover recently lost positions on Meuse heights, repel German counter-attacks (June 24-27).
Vosges: Hill 627 near Ban de Sapt falls to Germans.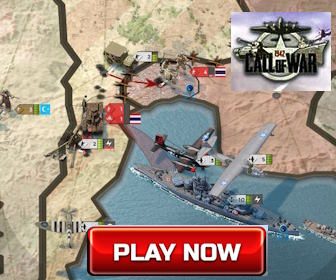 Southern Fronts
Trentino: Italians repel Austrians at Freikofel.
African Fronts
Southeast Cameroons: 400 Franc-Belgians occupy Assobam and Lomie (June 24).
Lake Victoria: Brigade-General Stewart's 1,600 British soldiers in 7 steamers (240-mile voyage) raid, capture and loot port Bukoba, destroy radio station (the only communication link to Berlin) with fort and take one gun until next day.
Politics
Russian asks Romania price of intervention (evasive reply on June 30).
Turkey cedes Thracian border strip to Bulgaria.
La Liberte papal interview causes Allied fury when Pope allegedly equates Lusitania sinking with blockade suffering.
Neutrals
USA: Broadway musical The Ziegfeld Follies opens.
Home Fronts
Britain: Swinton's memo 'The Necessity for Machine Gun Destroyers' sent to War Office who send specifications to Landships committee (July 1).