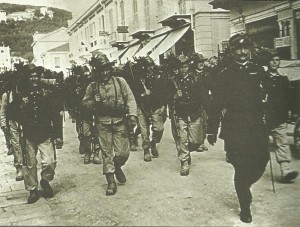 Diary for Wednesday, June 30, 1915:
Southern Fronts
Isonzo: Main Italian infantry assault begins along 21-mile front but only gains, for fearful losses, a small bridgehead east of the river at Sagrado.
Western Front
Argonne – German attacks at Bagatelle: Lieutenant Rommel's company of 124th Infantry Regiment to the fore with heavy mortar support.
Aisne­: During June two soldiers of French 8th Infantry Regiment are the first to be killed by German electrified wire defenses in Bois de la Mine near Berry-au-Bac, both sides use on limited sectors.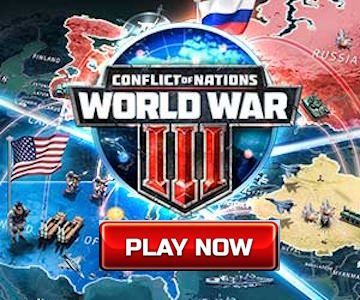 Eastern Front
Galicia: Südarmee crosses river Gnila-Lipa. Germans claim 150,650 PoWs in June.
Middle East
Gallipoli – Helles bridgehead: General Bailloud replaces General Gouraud (a wound costs his arm).
African Fronts
Cameroons: British main force totals 2,747 soldiers plus 723 sick. 9 Allied warships on blockade, in southeast 470 soldiers French occupy Ngangela.
Sea War
Adriatic: 4 Italian armored cruisers transferred north to Venice to support Army.
In June U-boats sink new record of 29 British merchant ships (76,497t with 78 lives) and 58 fishing vessels (17 lives lost), worst month of war for British fishing fleet (36 more sunk in both July and Aug). Total U-boat score 114 ships worth 115,291 t.
Politics
Canadian Prime Minister sails for England.
US exports to Germany in year ended only $28 millions against $344 millions (1913-14). Exports to Britain $911 millions against $594 millions (1913-14). British munitions credit deficit with US almost $1 billion.