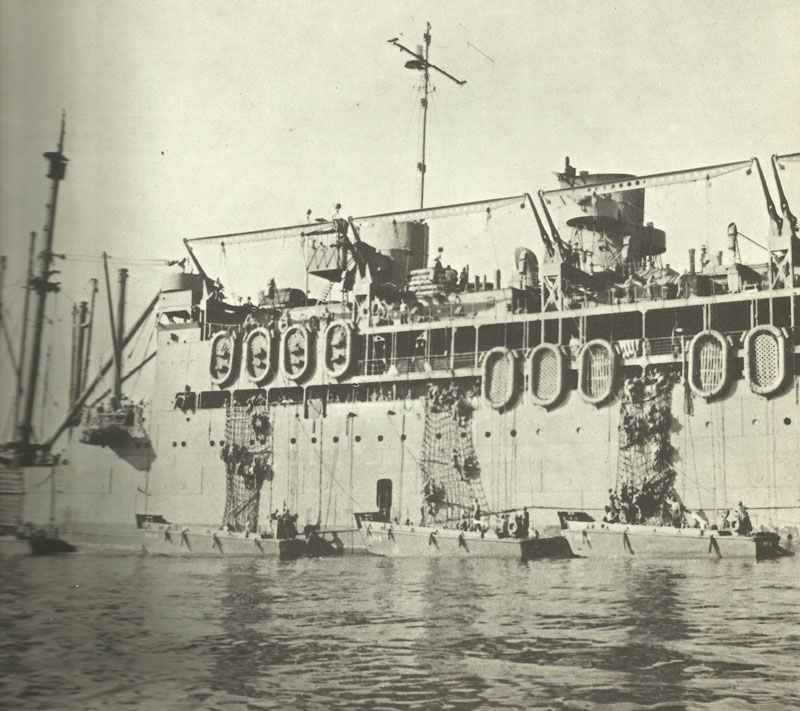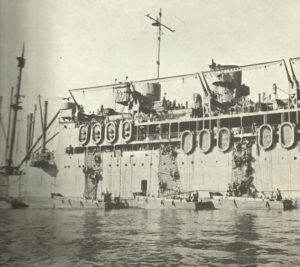 WW2 War Diary for Wednesday, June 30, 1943:
Sea War
Pacific – OPERATION CARTWHEEL: Americans begin series of operations aimed at isolating Rabaul (main Japanese stronghold in Southwest Pacific) with landings on Rendova island and in Nassau Bay (New Guinea).
Atlantic: US battleships Alabama and South Dakota arrive in Scapa Flow. Free French take over the Vichy warships at Martinique.
Merchant shipping losses in June 1943: 18 Allied ships with 30,115 tons in Atlantic, 20 Allied ships with 93,710 tons elsewhere.
19 Axis ships with 72,909 tons in Mediterranean, 26 Japanese ships with 105,108 tons in Pacific.
16 U-boats sunk in the Atlantic, Arctic or Baltic (worldwide total of 19 losses), 26 new U-boats operational, 415 U-boats of all types total in service.
Air War
Pacific: US fighters (17 lost) break up Japanese formations over Rendova. US transport McCawley (see picture) bombed. Japanese bomb Darwin.
Mediterranean: B-17 Fortress bombers raid Palermo.