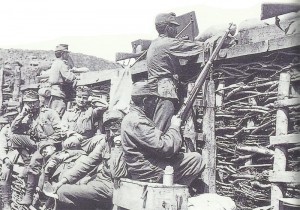 Diary for Monday, June 7, 1915:
Eastern Front
Galicia: Lechitski evacuates Kalusz and Nadworna in east and all of Bukovina on June 12. Austrians retake Stanislau next day and Kolomea on June 12.
Western Front
Somme: Part of French XI Corps attack and capture German salient at Touvent farm between Hebuterne and Serre on 2-mile front, German counter-attack fails.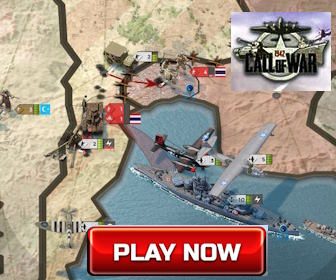 Middle East
Britain: British Dardanelles committee of Cabinet first meets. Hamilton rules out general attack for present.
Gallipoli: 4th NZ reinforcement (1,761 men) arrives for ANZAC.
African Fronts
Cameroons: Dobell decides to abandon advance on Yaunde, still 40 miles (ca. 64 km) away.
Home FRonts
Britain: War Propaganda Bureau's first report to Cabinet estimates 2.5 millions publications circulated in 17 languages since September 1914.
Russia: Special Council for Armament set up under Tsar. War Industries Committee formed on June 9.