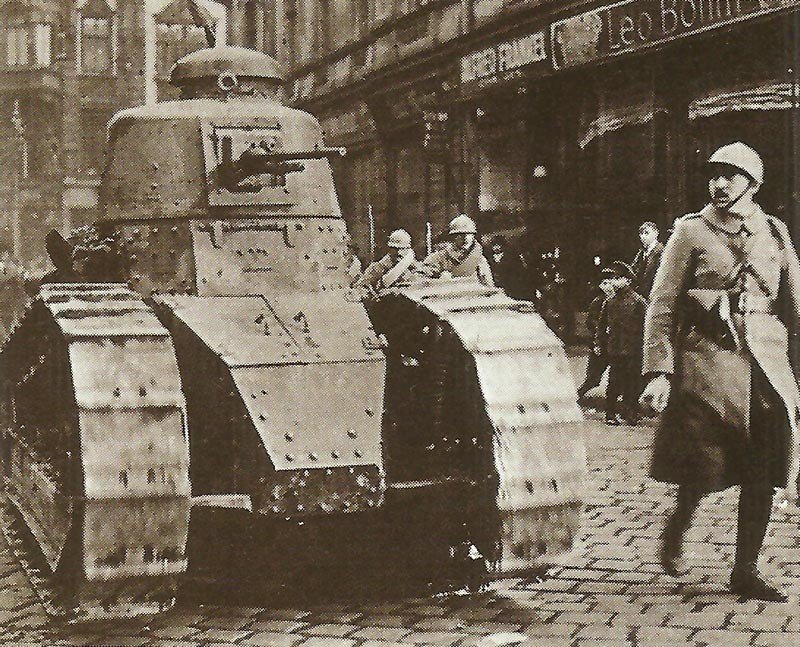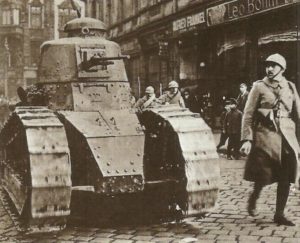 World War One Diary for Friday, March 1, 1918:
Western Front
France: In March French Army receives first Renault FT-17 light tanks.
Britain: BEF strength 1,886,073 (including 293,264 Empire troops) plus 118,427 labourers and non­-combatants.
Flanders: ­German trench raids, especially on Portuguese Sector near Neuve Chapelle (Portuguese counter­attack succeeds on March 9).
Artois­-Somme: German final preparations (until March 14) begin with advance parties moving up until March 5.
Champagne: Slight German advance at Butte du Mesnil, French recover on March 14.
Eastern Front
USSR: Lockhart first sees Lenin, says Allied help acceptable against more German aggression. Trotsky cables Murmansk to accept 'any and all (Allied) assistance'. Peace and Amity Treaty between Red Finnish Social Republic and Russian FSR. Germans occupy Polotsk, Bobruisk, Gomel and Mohilev (old STAVKA headquarter). During March 11 German divisions leave for Western Front.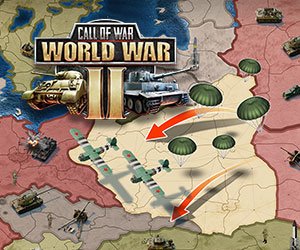 Middle East
Turkey: Field Army (all fronts) only 200,000 strong. German Ambassador Count Bernstorff writes 'Only Liman can pull off victory'.
Palestine: Liman orders XX Corps to recross river Jordan (March 3-4) plus 11th Division (from Armenia) down from Damascus. 38th Jewish Brigade lands in Egypt.
Mesopota­mia: Ex-RNAS Armoured Car Squadron lands at Basra to be Duncars (24 Austins).
Sea War
Atlantic: In March Top all-time U-boat ace Arnauld recalled from Mediterranean to command new U-cruiser U-139 in which he sinks another 6 ships worth 7,208t. U-boat sinks AMC HMS Calgarian (67 lives lost) off Ireland.
Mediterranean: During march average of 10 U-boats at Sea.
Channel: In March 29 U-boats transit through Dover Barrage (Coastal submarine UB-54 lost on March 19).
Secret War
Britain: Canadian physicist R W Boyle obtains echoes from Harwich submarine at 500 yards (inboard sets achieve up to 300 yards by Armistice).
Politics
USA: Wilson approves Japanese action in Siberia, will send separate invitation until March 2 but rethinks on March 5.
Germany: German Army refuses to supply Bulgarian Army with munitions and clothing.
Neutrals
Switzerland: Fat and butter rationing cards.