French light infantry tank Renault FT-17 of the First World War.
History, development, service, specifications, pictures and 3D model.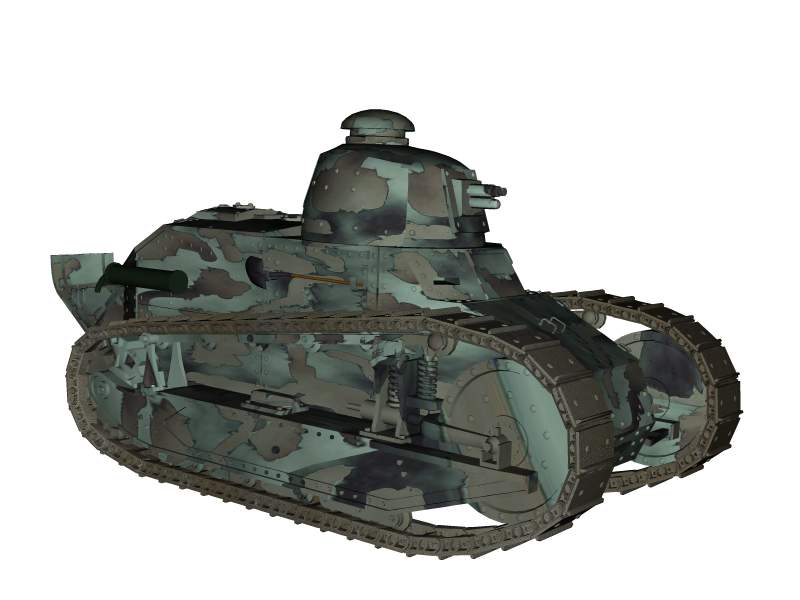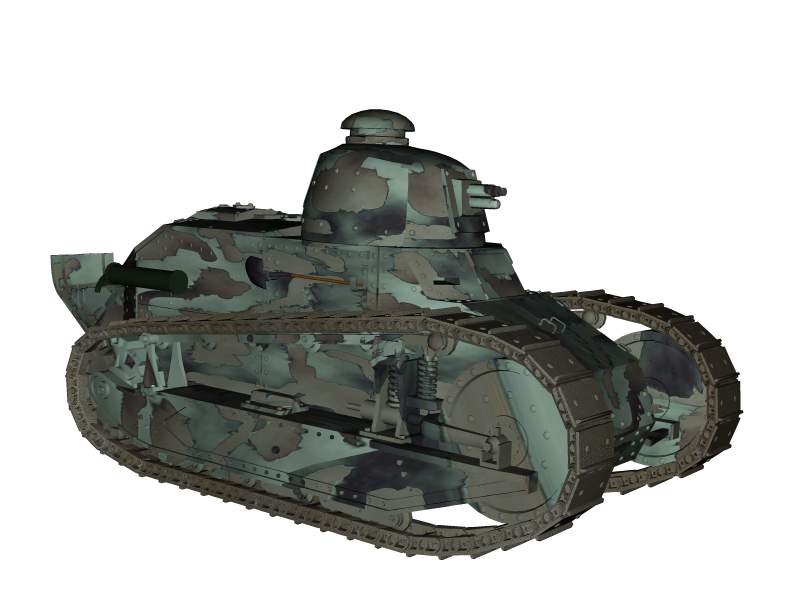 Renault FT-17
Type: Light Infantry Tank.
History:
The little Renault FT-17 was without a doubt one of the most successful of all the World War one tanks. It had its origins in the proposals put forward in 1915 by the far-sighted General Estienne, who saw the need for a light armored vehi­cle to support infantry operations directly. It was not until mid-1916 that Renault became involved and with a potential order for well over 1,000 ex­amples in prospect the Renault com­pany started to produce a design.
By the end of 1916 the design was ready. It emerged as a two-man tank armed with a machine-gun, and did not meet with general approval at the time. The design was considered too cramped and too lightly armed, but an order was pushed through, and it was not long before a further order for 2,500 was placed. By then the armament had been increased to a 37-mm gun, but many examples were produced with only a single machine-gun.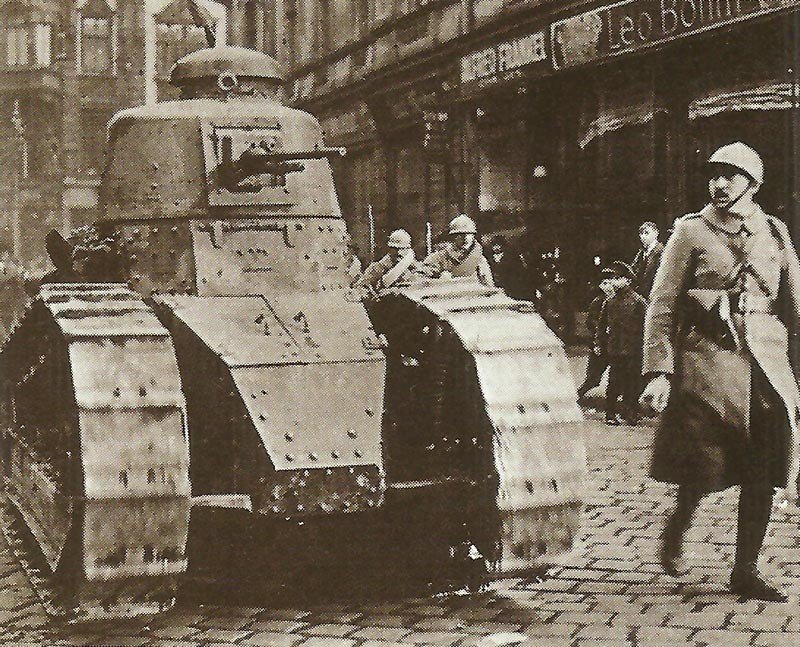 Renault's design was the first of what can now be seen as the classic tank design. It had its armament in a small turret with a 360° traverse, and the thin hull had the tracks on each side. There was no chassis as such, the components being built directly onto the armored hull. The engine was at the rear, the tracks each had a large forward idler wheel that proved ideal for obstacle clearing, and to enhance trench-crossing capability a frame 'tail' was often fitted to the rear.
Renault were unable to produce the numbers required, so production batches were farmed out to other concerns. Even the Americans became involved, but as they insisted that their version, the 6 ton light tank, would be built to American standards and methods, none arrived in France before the Armistice.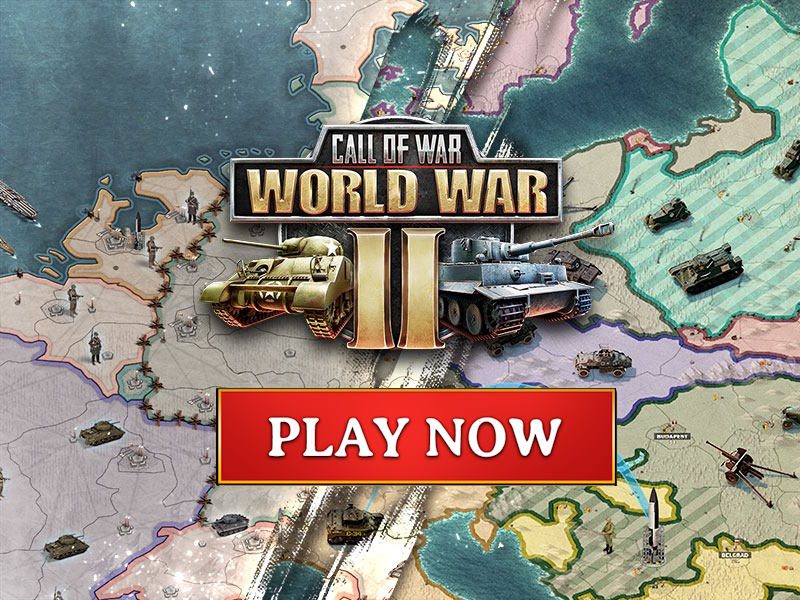 In France the original cast armored tur­ret was often replaced on the produc­tion lines by an octagonal design using flat armor plates.
The 37-mm gun be­came the virtual norm (Char-canon), although machine-guns could be fitted (Char-mitrailleuse). It was not long before a self-propelled gun version mounting a 75-mm (2.95-in) gun was produced as the Char-canon Renault BS, and there was even a spe­cial radio version, the Char Renault TSF.
Maximum armor thickness was 22 mm (0.87 in).
The first little Renault tanks were delivered to the French army in March 1917, but it was not until May 1918 that they were first used in action. By then, the French tactics were to use them en masse, but this was not always possible in the face of the constant German attacks under way at that time. At first, they were used in relatively small numbers, but by July things had settled down to the point where 480 could be concentrated on a counterattack near Soissons. Here they were successful, and thereafter the type was used to great effect.
One constant worry was maintenance, for the Renault tanks had been designed with little thought for repairs and long-term spares holdings, so at anyone time hundreds were out of action with va­rious faults. But many more were in the line as the various manufacturers duly delivered the ordered thousands. Some were passed to American troops.
As the war ended there were 1,991 FT-17s fit for combat, but another 369 were under repair and another 360 out of use.
After 1918 the little tank remained in large­-scale service and was produced or converted to suit a number of new roles such as mobile bridging, more self-propelled artillery, radio versions and so on. In 1939 there were still large numbers in use, and the Germans took over many after the French collapse of 1940. They retained some for their own use until 1944 when many were used by the Germans in the Paris fighting.
User: France, Germany (1940 captured), USA (as 6-tons light tank M1917 build), Belgium, Brazil, Canada (1940 obtained from the US), China, Czechoslovakia, Finland, Greece, Great Britain (command tank in 1918 used), Netherlands, Italy (developed to Fiat 3000), Japan (used as Type 79 until 1940), Manchukuo, Poland, Romania, Russia (built as KS-tanks and evolved as MS-1 and MS-2), Spain, Yugoslavia.
---
Animated 3D model Char Mitraileur 8 mm
---
Specifications for Char Mitraileur 8 mm
Specifications:

| Char Mitraileur 8 mm | Specification |
| --- | --- |
| Type | light infantry tank |
| Crew | 2 |
| Main Armament | 1 x Hotchkiss 8-mm machine-gun in rotating turret |
| Secondary Armament | - |
| Length | 16 ft 5 in (5.0 m) with tail |
| Width | 5 ft 7 1/3 in (1.71 m) |
| Height | 7 ft (2.13 m) |
| Armour | 0.25-0.87 in (6-22 mm) |
| Battle weight | 6.485 tons |
| Ground pressure | 0.59 kg/cm² |
| Power to weight ratio | ? |
| Engine | one 35-hp (26 kW) Renault four-cylinder petrol engine with 1,500 rev/min. |
| Road speed | 4.8 mph (7.7 km/hr) |
| Road range | 22 miles (35.4 km) |
| Vertical obstacle | 23.6 in (0.60 m) |
| Trench crossing | 5 ft 10.9 in (1.80 m) with tail (without 1.35 m) |
| Climbing power | 50° |
| Combat delivery | 1918 |
| Total production figure | c. 3,000 until early 1919 (83 end of 1917) |
---
References and literature
Panzer und andere Kampffahrzeuge von 1916 bis heute (Christopher F. Foss, John F. Milsom, Colonel John Stafford Weeks, Captain Georffrey Tillotson, Richard M. Ogorkiewicz)
Panzerkampfwagen des 1. und 2. Weltkrieges (Andrew Kershaw)
The Illustrated Encyclopedia of Weapons of World War I (Chris Bishop)
An Illustrated History of the Weapons of World War One (Ian Westwell)
---