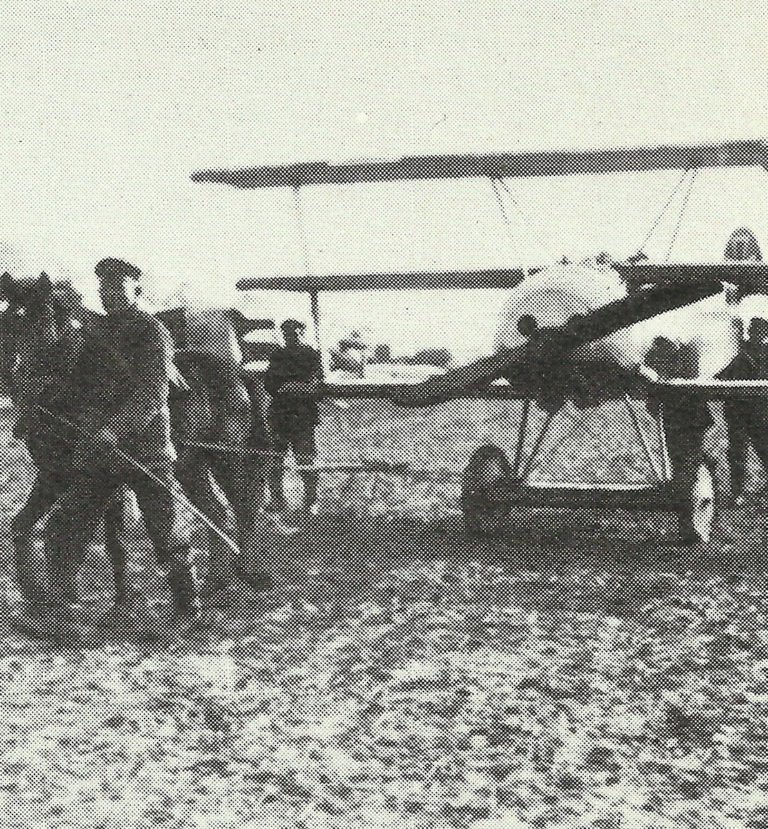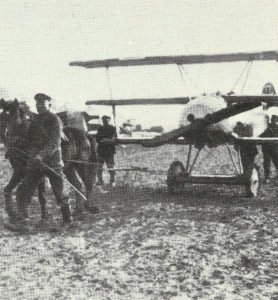 World War One Diary for Tuesday, March 12, 1918:
Air War
Western Front­: Richthofen's 64th victory in Jasta 11, clash with 9 Bristol Fighters of No 62 Squadron (4 lost). Next day (March 13) Richthofen's c.35 fighters destroy 4 aircraft but lose 3 Fokkers and 1 Albatros (including Lothar von Richthofen wounded in crash).
Britain: Woman dies of shock, another wounded when Navy Zeppelins L-61, L-62 and L-63 bomb Hull; dense cloud prevents attack on Midlands objectives, 2 of 3 Giant bombers divert to Boulogne; L-42 (Dietrich) drops 21 bombs on West Hartlepool docks (47 casualties, night Mach 13-14).
Salonika­: Royal Flying Corps derail Bulgar train near Porna, shoot German plane into Lake Tahinos (March 13), bomb Drama airfield hitting 4 hangars (March 22, more raids follow).
Eastern Front
USSR: Soviet Govt moves from vulnerable Petrograd to Moscow (Lenin arrives March 11).
Rumania: Prime Minister General Averescu resigns.
Finland: ­Red offensive in Karelia ends, Whites 11,700 men strong.
Ukraine: Linsingen occupies Odessa, Austro-German row over precedence. Austrians capture 3 Russian midget submarines at Reni, river Duna.
Siberia: Sino-Japanese volunteers fight Reds at Blagoveschensk.
Southern Fronts
Macedonia: 3,000 Russians riot at internment camp near Vertikop, French cavalry unit restores order with sabres. Greek 1st (Larissa) Division (12,000 men with 16 guns) begins move to Struma valley, enters British sector line from March 26; 13th (Chalcis) Division replaces 1st Division in Naresh training area.
Middle East
Palestine: Bulfin's XXI Corps (104 casualties) advances 3 miles on 7-miles of coastal sector, taking 5 villages and 112 PoWs.
Armenia: Turks retake Erzerum (Armenian military casualties 600), reach Olti on March 26.