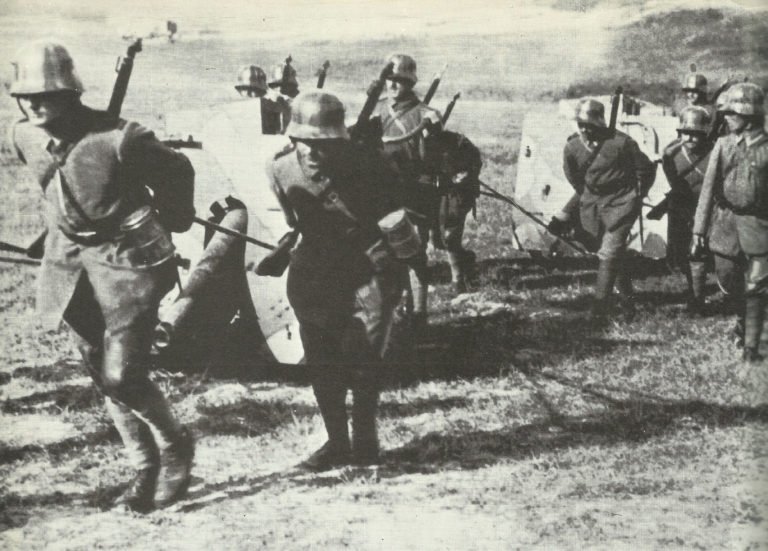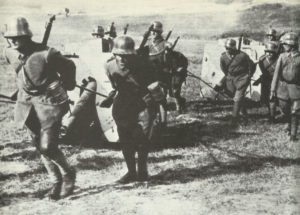 World War One Diary for Tuesday, March 19, 1918:
Western Front
German attacks in Champagne and on Meuse.
Somme: General Gough writes home predicting German offensive on Thursday, March 21. Germans issued with special gasmask filters, 20 anti-tank bullets, and grenades.
British pre-emptive gas bombardment near St Quentin: 5,649 projectors fire 85t phosgene; 1,100 gassed (250 deaths).
Sea War
North Sea: Harwich Force (Captain St John vice Tyrwhitt on leave) with 3 French destroyers from Dunkirk tows 6 barges with seaplanes to make dawn reconnaissance mission off Terschelling island, shooting down 1 German seaplane (repeated on March 21).
Home Fronts
Britain: House of Lords debates League of Nations principle.
USA: Daylight Saving Act for 31 May-27 October.