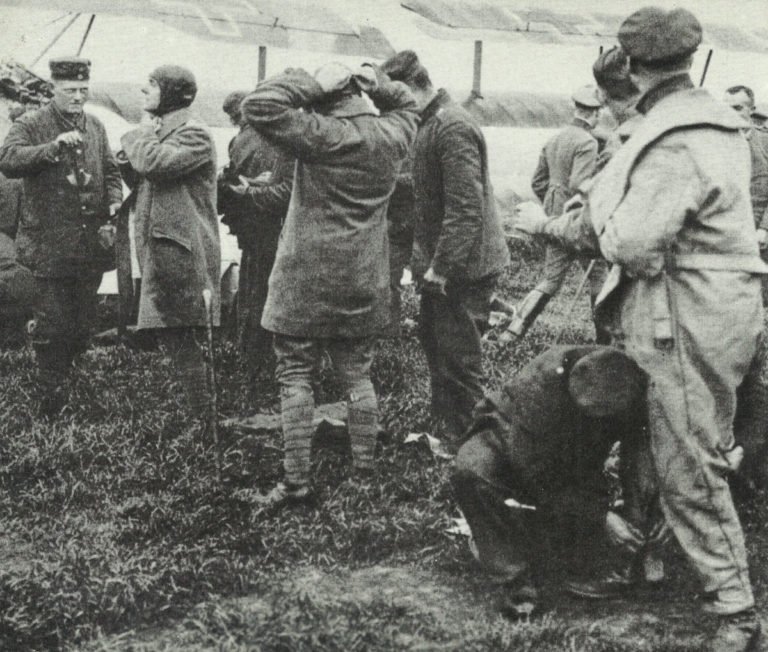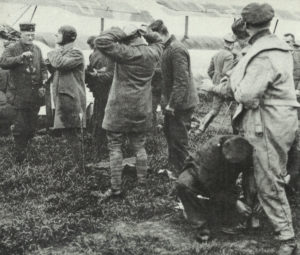 World War One Diary for Wednesday, March 20, 1918:
Air War
Germany: Iron Cross markings ordered changed to Balkenkreuze (Greek Cross) as from April 15.
Britain: ­Trenchard tenders resignation but retained till April 15.
Western Front: French capture German observation balloon with (bogus) documents revealing Roland offensive for March 26 in Champagne.
Western Front
Germany: Final council of war on Operation Michael at German GHQ Avesnes. Record (so far) 190 German divisions in theatre.
Sea War
Eastern Mediterranean: Allied convoy loses 4 ships to U-boat north of Alexandria, warning of its presence not received.
Britain: Lord Pirrie made Director-General of Merchant Shipbuilding, soon improves repair procedure for damaged ships.
Home Fronts
Germany: Reichstag debates Army seizure of Daimler (Stuttgart).
Britain: Sir E Geddes says world shipping tonnage fell 8% in 1917, Britain's by 20%; Lord Pirrie made Controller-General, Merchant Shipbuilding. COAL, GAS AND ELECTRICITY RATIONING INTRODUCED; theatres to close at 10.30pm, restaurants at 10pm.