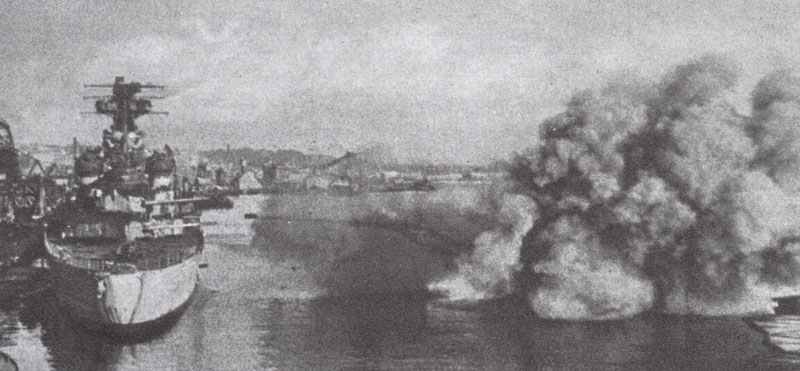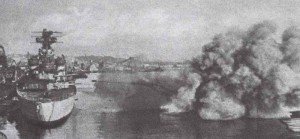 Diary for Sunday, March 30, 1941:
Air and Sea War
Blockade of Brest: 109 RAF bombers attack Gneisenau and Scharnhorst (night March 30-31) in first of 63 raids on the battlecruisers by bombers and torpedo planes during 1941.
Neutrals
USA: 65 Axis ships seized in US ports.
Yugoslavia: All German and Italian nationals have now left Belgrade.
Secret War
Churchill learns that, following Yugoslav signature of Axis Pact, 3 Panzer divisions have been railed from Rumania to Southern Poland – indicating firm intention to invade USSR – then returned to Balkans after Yugoslav revolution – indicating punitive expedition against Belgrade.