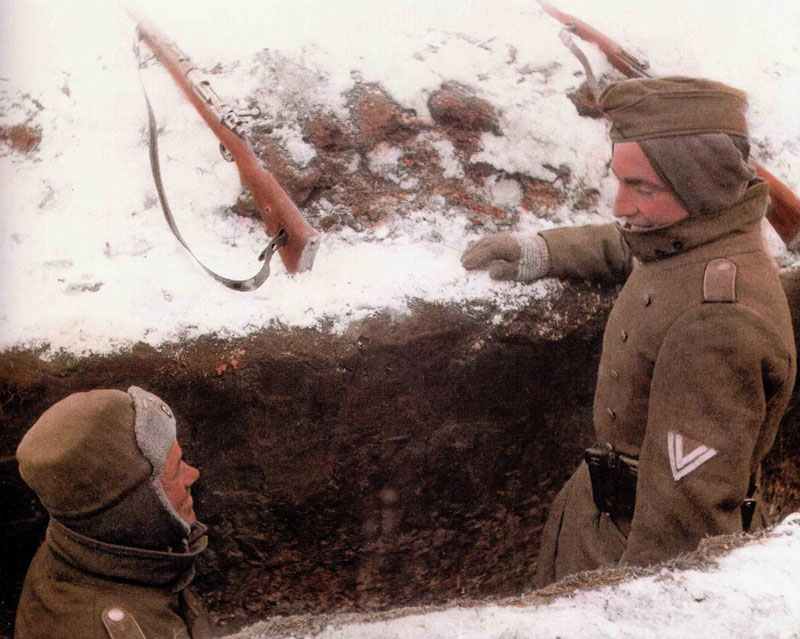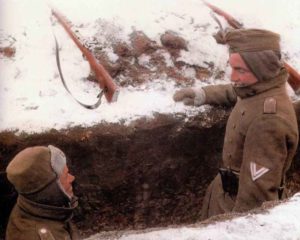 WW2 War Diary for Monday, March 30, 1942:
Air War
Europe: 33 Halifax bombers (5 lost) attack unsuccessful battleship Tirpitz near Trondheim.
Eastern Front
Only 8 of the 162 German divisions are at full strength at conclusion of great Russian counter-offensive. The 16 Panzer divisions have grand total of only 140 serviceable tanks.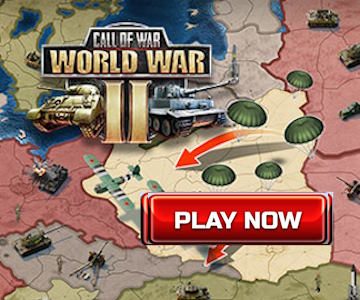 Eastern Front Losses (since June 22, 1941):

| | German | Russian |
| --- | --- | --- |
| Dead or missing | 295,000 | 4,000,000 (incl wounded) |
| Wounded | 823,000 | (included in dead/missing) |
| PoWs | (included in missing) | 3,500,000 |
| Tanks | 3,000 (1 Oct-15 Mar) | 14,287 |
| Guns | 2,800+ | 25,212 |
| Planes | 2,000+ | 18,000 |