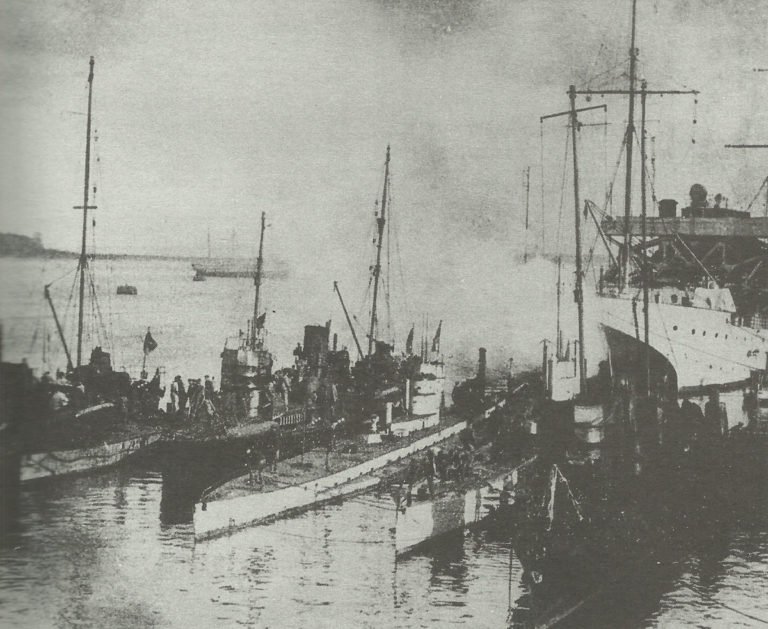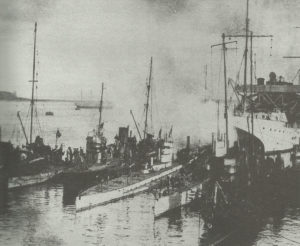 World War One Diary for Saturday, March 31, 1917:
Sea War
For March Allied shipping losses 556,775t or 310 ships (German official figures 564,497t or 281 Allied ships including 61,917t in Mediterranean). Of 1,200 British collier March sailings (con­voyed) to France only 3 ships lost. 3 U-boats lost.
Western Front
Germany: Army ration strength 7,630,456.
France: During March French order 150 Renault FT-17 light tanks.
Air War
Western Front: In March Royal Flying Corps losses 120 aircraft. German fighters claim 60 Allied aircraft in February and March for loss of 7.
Home Fronts
Britain: Only 9 weeks supply of wheat and grain in country. Now 300 War Pensions committees (68,269 widows pensions granted). First WAAC draft arrives in France (6,023 by March 12, 1918).
Russia: Pig iron production down 17.6% on first quarter of 1916.
Italy: war costing £30 millions per month (£730 millions so far).