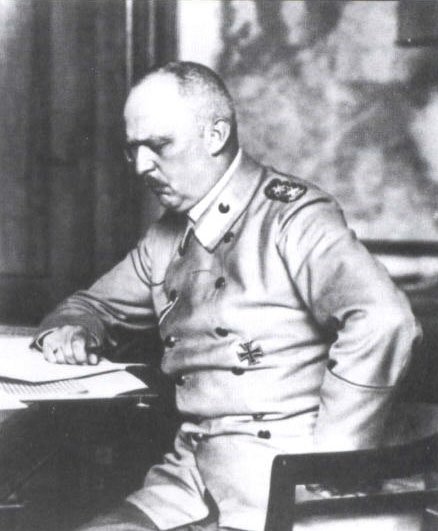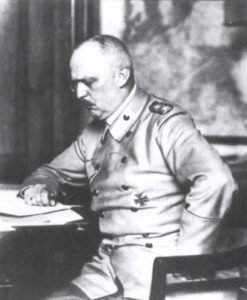 World War One Diary for Sunday, March 31, 1918:
Western Front
Easter Day: Germans claim 75,000 PoWs and c.1m000 guns captured since March 21. German Army peak ration strength 7,917,170 men.
Somme: Indecisive fighting. Hofacker's LI Corps recaptures woods lost on March 30. Ludendorff orders April 4 thrust for Amiens after supplies brought up. British capture then lose Hangard; slight French advance between Montdidier and Lassigny.
BEF March losses 173.721 soldiers, second worst month of war, including 124,462 infantry and cavalry since March 21.
Eastern Front
Ukraine: Germans form new Army Group Eichhorn (18 divisions) at Kiev for Ukraine occupation, CoS Groener to organise railways; Linsingen removed and Bugarmee dissolved.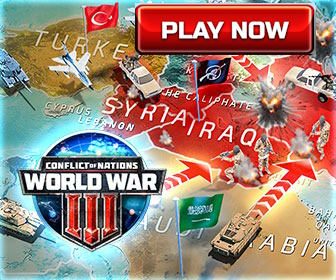 Sea War
Black Sea: Battlecruiser Goeben carries Central Powers Armistice Commission to Odessa.
Allied and neutral shipping losses during March: 169 ships (79 British with 490 lives) worth 244,814t (British 199,458t including 3 mined). U-boat figure 190 ships worth 368,746t, including 68 ships of 128,620t in Mediterranean (4 to Austrians); 5 U-boats sunk (2 to unknown cause).
Air War
Western Front: 822 German aircraft supporting Ludendorff Offensive vs 645 British, but only 3 Anglo-German combats as Germans claim 19 Allied aircraft for loss of 4. BEF Fifth Army's anti-aircraft guns claim 17 aircraft since March 21. Germans admit March loss of 161 aircraft and claim 447 Allied.